Insurance Companies Can Be Sued For These Unexpected Reasons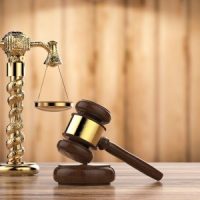 There are many reasons an insurance company might face a lawsuit in West Texas. Sometimes, your insurance company can be sued for the most unexpected reasons. The legal world is often quite unpredictable, and you never really know what's going to happen when you put angry plaintiffs and sympathetic jurors together in the same room. This is one of the main reasons why insurance companies try so hard to settle matters out of court; it's a much more predictable environment.
With all that said, it makes sense to expect the unexpected and make plans for the unpredictable. If your insurance company is facing a lawsuit from an unexpected source, you should reach out to a qualified, experienced legal defense team as soon as possible. Connect with a firm that specializes in insurance defense, and you can give yourself a much better chance of a positive legal outcome. Sometimes, planning only gets you so far. When lawsuits come out of nowhere, you need a legal team who can adapt and roll with the punches.
You Can Be Sued for Taking Too Long for Responding to a Claim  
Although this situation is somewhat rare, it is technically possible to face a lawsuit if you ignore those who are filing claims or wait too long to respond. The laws of "implied good faith" state that all parties are expected to behave in a responsible, reasonable manner. If you violate these implied laws, you could face a lawsuit, and you could be liable for damages incurred by the plaintiff. Bad faith laws in Texas have changed somewhat recently.
You Can Be Sued for Providing False Information
Another aspect of bad faith laws involves providing false or misleading information. If the plaintiff has reason to believe that you were deceptive or that you misrepresented them in some way in an effort to justify not paying out, they may sue you. This can be a tricky situation, especially if you didn't actually intend to provide false information in the first place.
Overcharging  
You can also face significant lawsuits for overcharging individuals. In 2015, State Farm Lloyds was forced to refund its policyholders to the tune of $352.5 million after a settlement was reached. The company was accused of more than $1 billion in overcharges – mostly in connection with residential policies – over a period between 2003 and 2005.
Obviously, the company managed to escape this predicament without refunding the full $1 billion in overcharges, which is something of a legal victory for the insurance giant. It goes without saying that insurance companies should avoid overcharges whenever possible, as these errors are usually exposed sooner or later.
Get Help From a Skilled Professional  
If you need help in defending your insurance company, contact the Brownsville insurance defense attorneys at Colvin, Saenz, Rodriguez & Kennamer, L.L.P. Thanks to a wealth of knowledge in insurance defense, we can assess your situation and employ an effective legal strategy that you can depend on. Reach out today, and we can create an action plan together.
Resource:
insurancejournal.com/news/southcentral/2015/02/27/358899.htm