How Can Businesses In Texas Avoid Covid Lawsuits?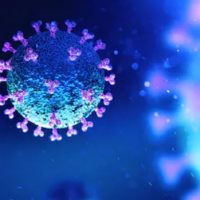 Texas businesses find themselves between a rock and a hard place with Covid lawsuits. On the one hand, an executive order is preventing them from mandating Covid-19 vaccines for their employees. On the other hand, they are being sued by their employees for allowing them to contract Covid-19 in the workplace. This has been described as a "trap" by many media outlets, and some believe that this situation highlights the need for a liability shield for Covid-19-related lawsuits.
Many companies across Texas find themselves in dire need of legal assistance during this time. With so much confusion and uncertainty, it's important to work with qualified, experienced defense attorneys who understand the local laws and regulations. Defending against Covid-19-related lawsuits may be difficult during these uncertain times, but it's not impossible.
Employees are Already Suing Texas Companies for Covid-19 Infections  
Suing companies for Covid-19 infections is nothing new, and we have seen these kinds of lawsuits throughout the United States over the past year or so. The latest issue is that companies are now prevented from mandating vaccines for their employees in Texas. Plaintiffs will undoubtedly argue that this is a clear sign of negligence, and that vaccines are the most effective way of preventing infection in the workplace.
The only issue is that mandating vaccines is now illegal, so companies essentially have their hands tied behind their backs when it comes to fighting these accusations of negligence. Texas judges may not care whether or not the state has made it illegal to mandate vaccines, and they may still decide that a company is liable for these Covid-19 infections in the workplace.
Texas Has a Covid Liability Shield – But Is This Good Enough?  
The good news is that Texas has a Covid liability shield for this very reason. The bad news is that this liability shield does not extend to other states, meaning Texas-based businesses could still be sued for Covid-19 infections in other states. What businesses in the United States need right now is a universal liability shield for these Covid-19 lawsuits that extends across the entire nation, on a federal level.
If the federal government doesn't step up and start protecting businesses, we could enter an entirely new realm of arguably frivolous lawsuits. Some states reported that more than half of all workers' compensation claims in early 2021 were related to Covid-19. This sets a dangerous precedent. After all, Covid-19 will not be the last major pandemic we see. What happens when the next major virus shows up, and everyone immediately starts suing their employer as soon as they become infected?
Enlist the Help of a Qualified Attorney Today  
For help from a skilled Brownsville commercial litigation attorney, contact Colvin, Saenz, Rodriguez & Kennamer, L.L.P. Over the years, we have helped numerous organizations defend themselves against lawsuits, and we continue to assist many influential companies today. We understand that with so much conflicting information about Covid-19 laws, it can be difficult to make the right move. With our assistance, you can defend yourself against lawsuits and ensure the future prosperity of your business. Book your consultation today.
Resources:
reuters.com/legal/government/covid-vaccine-injury-claims-mount-recourse-is-lacking-those-harmed-2021-10-19/
news.bloomberglaw.com/product-liability-and-toxics-law/vaccine-mandates-need-liability-shields