Assessing Whether It Makes Sense to Request a Medical Examination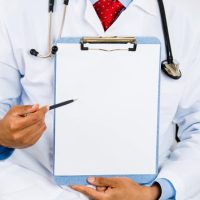 If you, or your business, is the subject of personal injury litigation, one of the most hotly contested issues is the actual extent of the plaintiff's alleged harms and losses. In many cases, the amount of damages sought by a plaintiff's attorney is in no way indicative of the actual damages supposedly suffered by the plaintiff. It is not uncommon for a plaintiff's attorney to file suit for hundreds of thousands, or even millions, of dollars when the actual amount of calculable damages is far less.
This is the type of situation where it may make sense to request a medical examination of the plaintiff to get a more accurate diagnosis of their bodily harms. 
How You Can Request a Medical Examination of the Plaintiff
A request for a medical examination of the plaintiff, or plaintiffs, is governed by Texas Rules of Civil Procedure 204.1. To prevail in this request, your Brownsville defense attorney needs to demonstrate the following:
There is good cause for making the request for an examination; and
The physical condition of the plaintiff is in controversy.

Good Cause Defined
To establish good cause for this type of examination, your attorney must show the following:
The independent medical examination is relevant to a disputed issue in the litigation;
There is a reasonable connection between the alleged injury and the requested examination; and
There is not a less intrusive means of securing this information.
Making a request for a medical examination has become commonplace in many areas of personal injury law. For example, if a plaintiff is alleging he or she suffered a head injury that has diminished his or her cognitive abilities, Texas courts have held that requesting an independent examination is neither invasive or intrusive. 
Risks Associated with Requesting an Examination
There are some strategic considerations you need to make when assessing whether to request an independent medical examination. The biggest concern is that the  Court chooses its own candidate to conduct the examination, who is neither independent nor as qualified and thorough as the defendant would hope, and for this or other reasons, the medical professional renders an opinion affirming  all of the plaintiff's alleged harms. The results of an independent medical examination cannot be withheld from a judge and jury once complete.
One option  is to simply retain the services of a consultant who can provide you with their expert opinion based upon a review of the medical records received during pre-trial discovery. The expert's opinion can help guide you in analyzing whether the potential rewards of a medical examination are worth the associated risks. 
Brownsville Civil Defense Lawyer Ready to Go to Work for You
If you or your company has been sued by a plaintiff alleging bodily harm, it is extremely important to retain the services of skilled and experienced Brownsville civil defense attorneys who have a thorough understanding of Texas civil defense law. That is why you should contact Colvin, Saenz, Rodriguez & Kennamer, L.L.P. today.
Resource:
epcounty.com/jp/jp2/rcp_all.pdf