Overview of Collateral Estoppel and How It Can Help in Defending Against a Civil Lawsuit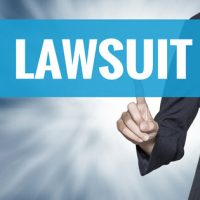 Collateral estoppel is a legal term to describe the prohibition against the same two parties litigating the same issue in two separate lawsuits when an issue of ultimate fact has already been addressed and determined by a valid and final judgment. 
Objective of Collateral Estoppel
If the same parties could file multiple lawsuits against one another involving the exact same issues, you can imagine how much time and valuable resources that would take up re-litigating already-settled matters. That is the primary concern addressed by collateral estoppel. The objective is to promote judicial efficiency, protect both plaintiffs and defendants from being hauled into court in multiple lawsuits concerning the same matters, and reduce the risk of inconsistent judgments in the same court. 
Texas Collateral Estoppel Law  
Collateral estoppel has been utilized in courts across the country, including the 5th Circuit Court of Appeals and the U.S. Supreme Court. Nevertheless, if the issue you're dealing with was litigated in a civil court in Texas, the law to cite can be found in the Texas Code of Civil Procedure and relevant state laws.  While collateral estoppel is a complicated legal doctrine, an abbreviated summary of some major components are listed below:
In Texas, if you are attempting to invoke collateral estoppel, your Brownsville civil defense attorney needs to satisfy the following elements:
The facts sought to be litigated in the second lawsuit were fully and fairly litigated in the prior suit;
Those facts were of primary concern and directly affected the outcome of the first suit; and
The same parties are involved in both suits.
The collateral estoppel standard is somewhat different in federal court. The same three elements described above must be met, but federal courts require that the contested issues in the first lawsuit be identical to the issues in the second lawsuit. 
What does "actually litigated" mean?
Under collateral estoppel, an issue was considered to be "actually litigated" when it was challenged by one or more of the parties and the court issued a determination on that issue. For example, in James Talcott, Inc. v. Allahabad Bank, Ltd., 444 F.2d 451 (5th Cir. 1971), the court succinctly stated that when a question of fact is part of the pleadings of the case and those questions of fact are considered by a judge and/or jury for a final determination, then that question of fact (i.e. issue) has actually been litigated.  
Effect of a Pending Appeal on a Collateral Estoppel Challenge
Some plaintiffs may try to argue that collateral estoppel does not apply to their second lawsuit because the first lawsuit has been appealed. This is not accurate. In Texas, a state court judgment that has been appealed is considered to be final when analyzing a collateral estoppel challenge. 
Brownsville Civil Defense Attorney Ready to Meet and Discuss Your Legal Matter
If you or your company is being subjected to a civil lawsuit, it is extremely important to retain the services of skilled and experienced civil defense attorneys who have a thorough understanding of Texas law and can challenge the viability of a civil claim. That is why you should contact the Brownsville defense law firm of Colvin, Saenz, Rodriguez & Kennamer, L.L.P. today.
Resources:
texasbarcle.com/Materials/Events/11311/143171_01.pdf
casemine.com/judgement/us/5914c75eadd7b049347e2164