Judge Kavanaugh's Confirmation to the Supreme Court Will Bolster Corporate Interests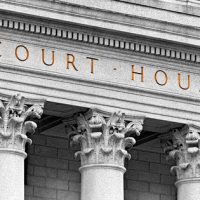 The confirmation of Judge Brett Kavanaugh to the U.S. Supreme Court carries with it a number of implications when it comes to corporate regulations, liability, and business interests. Specifically, his confirmation is expected to significantly weaken a number of government regulations, such as those addressing bank regulations, elections, environmental regulations, climate change, net neutrality, organized labor, workplace safety, and lending practices; to name a few. Kavanaugh has also made key rulings in favor of corporate interests when it comes to class action lawsuits, consumer rights, workers' rights, corporate regulation and liability, and business interests.
In fact, according to one consumer organization, 76 percent of Kavanaugh's decisions were made in favor of big business. Many people also do not realize that Kavanaugh was instrumental in the 2009 Citizens United case that allowed for unlimited corporate spending in political campaigns. Below, we discuss where, specifically, Judge Kavanaugh's confirmation might further business interests at the U.S. Supreme Court level:
Environmental Regulations, Agency Deference & Power
Environmental regulations under the Clean Air Act are predicted to be one of the first issues that comes up; specifically, the concept of "Chevron deference," which provides these agencies with significant leeway or deference when it comes to interpreting vague statutes and paved the way for agencies like the Environmental Protection Agency (EPA) to regulate greenhouse gas emissions,for example. Many expect the new composition of the court to now favor sharply limiting regulatory power and possibly gut laws including the Clean Air Act and Clean Water Act. According to public interest group Earthjustice, 89 percent of Kavanaugh's rulings involving whether the EPA could curb air and water pollution were anti-environmental in nature.
In addition to the EPA, other agencies explicitly noted by Kavanaugh as "abusing" the Chevron doctrine (and thus whose power could be severely limited) include the Securities and Exchange Commission and the Federal Communications Commission. In addition, many expect for Kavanaugh to overturn or severely restriction Chevron deference in ways that could also benefit debt collectors and telemarketers.
Another important environmental case that will likely come before Judge Kavanaugh is the Weyerhaeuser Co. v. United States Fish and Wildlife Service case, which involves the question of whether and how the government can designate habitat to further the protection of endangered species under the Endangered Species Act.
Texas Corporate Protection Attorneys
When business disputes arise, you not only want to make sure that you can rely on a firm that has experience representing business interests in court – but who understands the appeals process as well – in order to ensure that your business interests are as protected as possible. Contact our Brownsville commercial litigation attorneys at Colvin, Saenz, Rodriguez & Kennamer, L.L.P. today to find out how we can provide you with strategic commercial litigation representation.
Resources:
theintercept.com/2018/10/04/brett-kavanaugh-supreme-court-confirmation-corporate-regulations/
scotusblog.com/case-files/cases/weyerhaeuser-company-v-united-states-fish-wildlife-service/
newsweek.com/kavanaugh-supreme-court-abortion-guns-rights-environment-trump-1156770