Corporate Liability for Accidents Involving Employees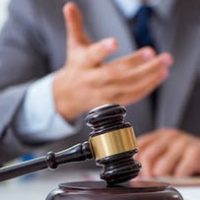 We all know that driving and talking on the phone—or engaging in other distracted driving activities—can be extremely dangerous in terms of public safety, but what about corporate liability? When it comes to distracted drivers who are engaging in work-related activities, the reality is that private employers can sometimes be held liable for the consequences, including any injuries and/or wrongful death that results if an employee is in an accident while acting within the scope of employment.
But what about all of the many factors that are involved in accidents like these, such as the employee choosing to do work while driving (i.e. disobeying state laws) versus being instructed by the company to do that work during that time? And is the situation affected by whether the company owns the mobile device that was used, or whether the purpose of the ride is for personal versus business? Isn't there some argument that that employee was not utilizing the company phone properly, and if that phone had been used "legally," it would not have created a likelihood of harm? In other words, isn't it all on the employee for their negligent driving?
Acting within 'The Scope of Employment' Is Key
The reality is that these issues are based on a case-by-case basis. For example, while, in most circumstances, an injured plaintiff can sue the company for a driver conducting work-related activities on their work cell (such as sending a work email) at the time of the crash, if the employee is entirely engaged in personal activities on a corporate-owned mobile (such as updating their Facebook page), the company may be able to avoid liability. In other words, it often hinges on whether the employee was acting within the scope of employment, and this also applies if they are conducting work-related activities on their personal mobile.
Protecting Yourself
So how can a company protect itself in order to avoid corporate liability when it comes to employees getting involved in accidents? Doing the following may be helpful:
Have all employees sign an agreement that they will not use mobile devices for work while driving. This not only includes sending emails, but viewing calendars, calling clients, etc.;
Train workers to follow through on this promise;
Document document document: Demonstrate that you are actively monitoring and strictly enforcing your policy in as much detail as possible. This includes following through on repercussions if an employee violates the policy so that you can defeat any potential claim that you, as a company, have been condoning or encouraging this kind of behavior;
Note that there are apps that a company can include in corporate-owned devices that disable the cell phone while a car is in motion; and
Always make sure that you have enough general liability insurance in case things go wrong.
Contact Our Texas Corporate Liability Defense Attorneys
When it comes to corporate liability, sometimes even the most careful companies end up being the target of litigation. If this kind of challenge arises, you want to make sure that you work with a law firm that is skilled in representing businesses in this context. Contact our Brownsville commercial litigation attorneys at Colvin, Saenz, Rodriguez & Kennamer, L.L.P. today to find out more about our skilled services.
Resource:
enterprisemobilityexchange.com/eme-managed-mobility/news/mobile-devices-liable-employee-car-accident