When Companies File Trademark and Libel Lawsuits against Each Other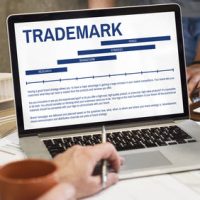 In September, one energy company (Monster) filed a direct lawsuit against a similar corporation Vital Pharmaceuticals Inc. (VPX), claiming that it violated federal trademark statutes, unfair competition, false advertising, and trade libel laws; and demanding a jury trial. The lawsuit highlights just how business disputes often arise and result in litigation between companies in similar trades, not just federal agencies bringing claims against companies.
In this case, Monster Energy Co. filed the lawsuit against energy supplement manufacturer VPX and its founder, alleging that their "BANG" energy drink was unfairly marketed. According to the complaint, VPX makes marketing claims that their drink is capable of curing such dementia-based diseases as Alzheimer's, Huntington's, and Parkinson's, reaching the brain more quickly than other brands, and reversing intellectual disabilities, such as mental retardation. Conversely, Monster Energy Co. asserts that the drink is nothing more than "water-soluble creatine," a popular supplement that does not result in these purported health benefits.
Using Agency History to Bolster Claims
According to Monster, VPX not only fails to identify a single published peer-reviewed study in support of its claims about BANG, but it has a history of engaging in unlawful practices which have resulted in actions taken by the U.S. Food and Drug Administration (FDA) and National Advertising Division (NAD). Specifically, the complaint contends that the NAD took issue with claims made about other VPX products, such as:
"Redline Princess" dietary supplements and their purported ability to enhance energy, fat loss, and mood, demanding that the company correct its labeling;
"Meltdown Fat Assault" dietary supplements and their purported ability to burn fat, demanding that the company correct its internet, labeling, and print advertising; and
"Medivin" multivitamins and their purported ability to offer better "bioavailability" compared to competing products, demanding that the company correct its advertising and labeling.
The complaint also states that, several years ago, the FDA sent VPX a warning letter for selling dietary supplements that were considered to be "adulterated" because they allegedly contained a potentially unsafe ingredient ("DMBA") that had not yet been approved for use.
In order for Monster to bring a claim like this concerning VPX's BANG product, Monster must also claim that these alleged false and deceptive advertising campaigns are being carried out to the detriment of consumers and the entire energy drink industry, including Monster itself.
Texas Commercial Litigation Attorneys
Some laws enable one company to go after a competitor for making certain claims with respect to their products. Whether you are seeking to protect your products from potential litigation, or if litigation appears to be the only option, it is critical that you ensure the services of an attorney who regularly practices in this area of commercial litigation. Contact our Texas commercial litigation attorneys at the office of Colvin, Saenz, Rodriguez & Kennamer, L.L.P. today to find out more about our services in this area.
Resource:
law.com/dailybusinessreview/2018/09/06/bang-energy-drink-manufacturer-hit-with-monster-lawsuit-over-its-health-claims/