Tesla's Elon Musk Sued by Shareholder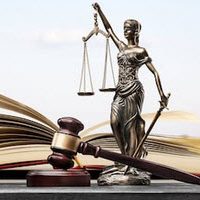 In a shareholder dispute that has captured headlines, one of the world's most high-tech automotive companies, Tesla, and its CEO and entrepreneur Elon Musk, were sued by its own shareholders, who claim that Musk illegally inflated the company's share price via tweeting about taking the company private in August. Reportedly, Musk tweeted that his investor support was already "confirmed" in terms of taking the company private and circumstances were simply "contingent on a shareholder vote."
In the complaint, the shareholders allege that Musk's actions were damaging to all company shareholders and amounted to securities fraud. The complaint also accuses Musk of artificially manipulating the price of Tesla securities in his "long-standing feud" with the company's short sellers, noting that he purposely sought to cause damage. According to reporting, U.S. regulators proceeded to investigate whether Musk had been truthful about already securing funding for the proposed buyout.
What Is Short Selling?
Short selling can be described as borrowing shares for a small commission, selling them at the market price, and then buying them back once the price drops. Once that the shares are then returned to the lender, the short seller then makes a profit based on the difference between the purchase and sale fees.
Specific Allegations against Musk
After Musk tweeted that he was considering taking Tesla private, Tesla's share price reportedly surged, which (according to the complaint) forced short sellers to then cover their positions at artificially high prices, resulting in an overall loss of $1.3 billion per day. The complaint sums that Musk injured all purchasers of Tesla securities who also purchased the shares at artificially high prices.
Specifically, the class action complaint alleges that Musk materially misled investors regarding the fact that no funding had been secured or confirmed, and as a result, Tesla investors sustained significant investment losses. According to some reports, banks and major investors have thus far unanimously reported that they are unaware of any funding that had been secured to take the company private. 
Nature of the Action
A lawsuit like this is brought as a federal securities class action on behalf of a class of everyone who purchased securities of Tesla, Inc. after a particular time/date and through a particular time/date, seeking to recover damages caused by alleged violations of the federal securities laws and to pursue remedies under the Securities Exchange Act of 1934. In this case, plaintiffs claim that, as a result of defendants' materially false and misleading statements – as well as market manipulation – Tesla securities purchasers were significantly injured financially.
Texas Commercial Litigation Attorneys
At Colvin, Saenz, Rodriguez & Kennamer, L.L.P., we have been providing strategic commercial litigation to companies involved in shareholder disputes for more than 60 years. We have represented a number of companies– of all sizes – in this capacity across a wide variety of industries. Contact us today to find out more about our services.
Resources:
lightreading.com/iot/automotive/tesla-shareholder-sues-ceo-musk-for-securities-fraud/d/d-id/745907
sec.gov/answers/about-lawsshtml.html
marketwatch.com/press-release/shareholder-alert-kaskela-law-llc-announces-shareholder-class-action-lawsuit-filed-against-tesla-inc-and-elon-musk-and-encourages-investors-to-contact-the-firm-2018-08-10