Updates on Arbitration: Two Recent Decisions That Help Enforce Arbitration Agreements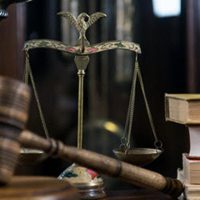 It's no surprise that plaintiffs oppose arbitration agreements. First, arbitration is generally less costly than litigation, which means lower defense costs. Second, it's a private process, so trial lawyers get less publicity by battling a case before an arbitrator. Nevertheless, despite the constitutionality of the Federal Arbitration Act (FAA), cases continue to be brought in court, despite valid arbitration agreements. Two recent major court decisions may well change this – or at least reduce unnecessary litigation. At Colvin, Saenz, Rodriguez & Kennamer, L.L.P., our team continues to keep updated on the latest changes in the law, so we can better help our clients protect their hard-earned success stories.
GE Energy Power Conversion France SAS, Corp v. Outokumpu Stainless USA, LLC  
In this striking decision, the U.S. Supreme Court resolved a dispute between circuits in holding last year that non-signatories can indeed compel arbitration. Previously, there was a split of authority.  In the First and Fourth Circuits, non-signatories were able to compel arbitration based on equitable estoppel, people and entities who were not even parties to an arbitration agreement could, in some instances, use the theory in order to show a court that they were directly impacted by the outcome. As such, equitable estoppel provided the means for enforcing an arbitration agreement, even where no party to the agreement was willing to do so. On the other hand, in the Ninth and Eleventh Circuits, this was not the case.
This is important for several reasons. First, the split of authority did not track typical political or geographic lines, so it would be hard to predict how a Fifth Circuit decision may apply the reasoning, if called upon to do so. Therefore, going forward, at least with respect to the limited focus of this decision, the Supreme Court appears to have sided with enforcing arbitration agreements.
Lamps Plus, Inc. v. Varela
In yet another landmark Supreme Court decision from earlier in 2019, the Court was faced with whether class arbitration could be ordered in limited situations, in particular where the written arbitration agreement is facially ambiguous regarding class action suits.
This case is important to insurance carriers and litigants nationally, as many class-wide arbitration matters arise every year. Often, arbitration agreements contained in standard boilerplate contracts are a bit ambiguous on whether they effectively call for a waiver of class actions or just require that class actions be pursued through arbitration. In situations where this ambiguity exists, it can be difficult to get a clear answer.
In Lamps Plus, Inc., the Court reached a final 5-4 decision rejecting California's standard for interpreting ambiguities in contracts against the drafting party. Instead, the Court determined that unless the contract is specific as to whether class-wide arbitration is consented to in the agreement, the matter cannot be brought by a class. It effectively creates a bar to class-wide arbitration – even where there is ambiguity on that point.
Arbitration Can Save You Time and Money
Arbitration is quickly replacing traditional costly litigation in almost every area of American life, from contracts to healthcare negligence. As the field continues to change, it will be increasingly more important for risk teams and insurance companies to work with a skilled Brownsville commercial litigation attorney who understands this rapidly evolving landscape. At Colvin, Saenz, Rodriguez & Kennamer, L.L.P., we strive to keep our clients informed of the most recent changes that affect liability and overall risk solutions. Contact us or visit us online to learn how we can help you with your next contested claim.
Resources:
supremecourt.gov/opinions/19pdf/18-1048_8ok0.pdf
scotusblog.com/case-files/cases/lamps-plus-inc-v-varela/