Biggest Challenges Faced By Auto Insurance Companies In Texas Lawsuits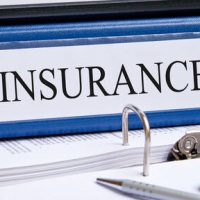 When it comes to auto insurance companies that are engaged in lawsuits, it's not always a case of "David vs. Goliath." While it's true that some auto insurance companies are multinational corporations with plenty of money to spend, they face a number of challenges when they are taken to court. This is one of the main reasons why insurance companies do everything they can to avoid ever stepping foot in a courtroom. Despite their best efforts, many of these auto insurance companies are left with no choice but to engage in a lawsuit with someone who refuses to settle. This is when they start to encounter a few serious challenges.
Of course, these challenges become much easier to overcome when companies enlist the help of a qualified, experienced auto insurance defense attorney. When these companies can rely on the assistance of a legal expert who truly knows what they're doing, they can approach the various hurdles of a trial with confidence and efficiency. Many of the issues we're about to list are not much of a challenge to skilled attorneys. 
Sympathetic Juries  
One of the biggest issues that auto insurance companies face is the preconceptions and bias of South Texas juries. Technically speaking, biased individuals should be weeded out before the actual trial begins, but this only goes so far. On an almost subconscious level, juries are preconditioned to believe that big insurance companies are inherently evil.
This represents a major challenge, as sympathetic juries are more likely to side with the alleged victim. Your defense attorney must work that much harder to gain a foothold, and this is why it's so important to work with an experienced lawyer. It's worth noting that this is one of the main reasons insurance companies try so hard to avoid going to court in the first place. A jury has the ability to award insane levels of compensation to alleged victims. 
Not Understanding Local Laws  
Another major challenge is the fact that insurance companies are often multinational organizations with very little understanding of local laws and regulations. This is one of the hardest things about running an insurance company that operates across America. Every state has their own unique to the legal system, especially in regards to insurance legislation. However, this issue is relatively easy to circumvent if you work with an attorney who has extensive knowledge of local laws. 
Insurance Fraud  
Insurance fraud is an issue that affects us all. Unfortunately, it's much more common than anyone would like to admit. Your defense attorney represents your first line of defense against people who are trying to take advantage of the system. A skilled attorney can investigate matters and determine whether people are being untruthful about the extent of their injuries and other factors related to the car crash. 
Enlist the Help of a Qualified Attorney Today  
If you need an experienced Brownsville insurance defense attorney, look no further than Colvin, Saenz, Rodriguez & Kennamer, L.L.P. We have a wealth of experience with auto insurance defense cases, and we can help your organization approach this difficult situation in the most efficient way possible. Reach out today and schedule a consultation. Together, we can develop a winning strategy.
Resource:
fortunly.com/statistics/insurance-fraud-statistics#gref