Understanding How Texas Courts Treat Email in Civil Litigation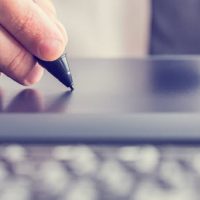 The judicial system in Texas, and across the country, is not typically known for being on the forefront of radical change or cutting-edge technology. A prime example is how the Texas Rules of Civil Procedure treated emails. Prior to 2014, email was not a recognized form of communication under the Texas Rules of Civil Procedure. To be sure, court filings were still submitted via fax or by "snail" mail in 2013.
Fortunately, the courts in Texas revamped its rules in 2014 and modified a number of regulations to finally recognized email communication. 
Service of Process via Email
The Texas courts adopted Rule 21a which allows a party to serve official court documents via email. Before the adoption of Rule 21a, parties had to mail hard copy versions of court filings. This slowed down the litigation process and created a higher risk of parties not receiving filed documents and materials. 
Courts Embrace FedEx, UPS, etc.
In addition to allowing court filings to be sent electronically, the courts now allow parties to utilize commercial delivery services to send documents. Under Rule 21a, a court document served using FedEx, DHL, UPS, etc. is considered to be officially "served" when the documents are submitted to the delivery company and a deposit is paid. 
Attorneys Must Include Their Email Address When Signing Documents
When a pleading is filed with the court by an attorney, they typically include a signature block showing the attorney's state bar number, office address, phone number, fax number, and full name (along with official signature). Now, under Rule 21(f)(2) and Rule 57, all pleadings filed electronically must also include the email address of the attorney. 
Extension to Respond to a Pleading Not Automatically Added to an Electronically-Filed Document
In Texas under Rule 4, it is possible, in certain circumstances, for a party to request a 3-day extension to file an official response to a filing or pleading. However, the rules were amended so this extension can only be requested when documents were physically mailed to a party. It does not apply to documents served by fax, commercial delivery, or email.
This may not sound like a big deal, but it could affect busy litigators who were used to having 33 days to respond to a request for production of documents or interrogatories. Now, they only have 30 days to issue a response. 
Information That May Create Privacy Issues Should Be Redacted When Filed  
Parties now have the burden of redacting certain sensitive personal information when filing documents with the court, according to Rule 21c. The courts have defined sensitive data the following types of information:
Social Security number
Date of birth
Home address
Driver's license number

Questions? Speak to a Brownsville Civil Defense Lawyer
If you have questions about the litigation process in Texas, now is the time to schedule a meeting with the skill and experience of Brownsville civil defense attorneys of Colvin, Saenz, Rodriguez & Kennamer, L.L.P. Contact our office today.
Resources:
http://www.epcounty.com/jp/jp2/rcp_all.pdf