Insurance Coverage For Negligent Acts Of Employees And Other Business Personnel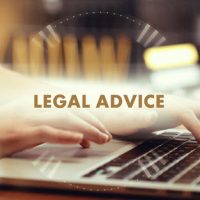 If you own a business, there is a good chance you have an insurance policy to help limit your liability exposure if a customer or other individual files a civil claim against you due to the negligent acts of an employee. For example, many business owners carry some form of general liability coverage that applies to civil claims alleging damage to property, personal injury, or slander. If you own a commercial establishment like a restaurant or retail store, you might have premises liability coverage to protect you if a slip and fall (a.k.a. premises liability) claim is filed against your business.
But what if there is evidence that an employee acted with gross negligence and a plaintiff is awarded "exemplary damages" by a Brownsville jury? Will your insurance policy apply to cover the judgment?
The Texas Supreme Court addressed this important question in Fairfield Ins. Co. v. Stephens Martin Paving, LP., 246 S.W.3d 653 (Tex. 2008). In Fairfield, the Court determined that coverage for gross negligence depends on the insurance policy's plain language and whether denial of coverage would adversely affect public policy.
Plain Language of the Policy  
If there is language contained within the insurance policy referencing gross negligence, this provides the strongest support for deciding in favor of the insured. For example, some insurance agreements discuss covering damages as a result of "bodily injury, including punitive damages for gross negligence."
Courts have held that the plain language supports coverage because, without evidence of an express exclusion, the average person would assume this language includes coverage of a judgment featuring an award of punitive damages.
However, if the insurance policy only provides coverage for a damage award "for bodily injury," Courts have determined that this language is sufficiently limited to allow an insurance company to avoid coverage of an exemplary damages award. Courts have reasoned that "bodily injury" means actual physical harm to a plaintiff caused by the negligent acts of the insured. Exemplary damages serve as a mechanism to deter egregious or shocking behavior. Hence, it is outside the ambit of the policy's coverage.
Public Policy Compels Coverage  
If there is no plain language evidencing coverage for exemplary damages, the next step in the analysis is to determine whether there is a sufficient public policy argument that would compel coverage of an exemplary damages award. A prime example is a claim for workers' compensation. The Texas Supreme Court determined insurance coverage would need to apply to an exemplary damages award in this context to help preserve the stability and viability of the state's workers' compensation system.
How This Affects You  
It is important to sit down with your legal counsel to get a clear picture of what is covered in your insurance policy, or policies. It is not recommended that you presume coverage of exemplary damages.
Have Questions? Schedule a Meeting with a Civil Defense Lawyer in Brownsville  
If you have questions about the insurance coverage of your business or how to best defend against a civil claim so you are not hit with a punitive damages award, take the time to schedule a meeting with the Brownsville civil defense attorneys of Colvin, Saenz, Rodriguez & Kennamer, L.L.P. Contact our office today.
Resources:
courtlistener.com/opinion/894951/fairfield-ins-co-v-stephens-martin-paving-lp/
tdi.texas.gov/pubs/pc/pcgenliab.html