Top Things To Look For In An Insurance Defense Attorney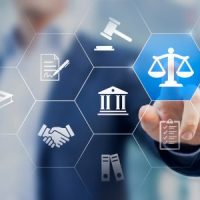 There are plenty of insurance defense attorneys in West Texas, but how do you find one who you can actually depend on? If you're facing an insurance claim and you're trying to run a profitable business, choosing the right insurance defense attorney can be crucial. If you've never dealt with this situation before, you might not really know what to look for and how to choose the most qualified individual.
Insurance defense attorneys are a unique breed, and this job requires many distinct, specialized skills. Once you know what to look for, it becomes much easier to select a legal team that can defend your company in an effective, confident manner. Here are some of the most important things to look for in an insurance defense attorney:
1. Communication Skills  
One of the most important skills for any insurance defense attorney is communication. Insurance attorneys must work with a wide range of individuals, from the shareholders and executives of your company to insurance representatives and other attorneys. Working with such a wide range of people requires strong social skills. Insurance attorneys must be ready to negotiate on your behalf, and negotiation is an art form in and of itself. In addition, they must be able to verbally articulate legal arguments in a clear, concise manner. Because of the nature of this job, your insurance defense attorney will also need to adequately refute and criticize claims made by plaintiffs. 
2. Critical Thinking
 This leads us to another important skill that every corporate defense attorney must have: critical thinking. Dissecting and criticizing claims made by plaintiffs is important, but critical thinking skills are also important for a number of other reasons. These attorneys must have the ability to investigate matters, follow leads, and compile compelling evidence that supports your company's side of the argument. Often, this requires attorneys to quickly and efficiently assess the facts of each case while also following their hunches based on instinctual anticipation.
3. A Strong Understanding of Local Laws  
Many people often forget that insurance defense attorneys must have a strong understanding of local laws and regulations. Many companies operating in West Texas may be transnational corporations, and their own legal teams may be unfamiliar with how insurance laws work at a local level. Each state has their own unique way of doing things, and the best insurance defense attorneys can make sure all your bases are covered according to the local laws. This is often why major companies get help from law firms that are located in the same specific area where the lawsuit or insurance claim is being filed against them.
Get Help From a Team of Insurance Defense Attorneys Today  
If you need assistance, contact the Brownsville insurance defense attorneys at Colvin, Saenz, Rodriguez & Kennamer, L.L.P. Our attorneys have dealt with countless insurance defense cases in the past, and they have the skills and resources to defend virtually any company in West Texas. Reach out today, book your consultation, and take your first steps towards a positive legal outcome for you and your business.