Texas Families Suing General Motors under Questionable Crashworthiness Claims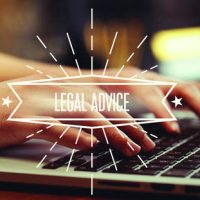 In April, two Texas families sued General Motors for alleged safety defects involving vehicle head restraints linked to two separate accidents, both of which involved the 2016 Chevy Malibu. The lawsuits allege that one of the drivers was killed—and the other paralyzed from the neck down—when they were rear-ended last October as a result of the head restraints snapping or flying off the seat.
Specifically, the lawsuits allege that the head restraint posts are breaking because the posts are no longer solid, and they violate principles of crashworthiness. As a result, the vehicles failed to provide proper restraint in rear impact and the design was not subject to rigorous engineering analysis.
Last Of Consumer Complaints & Recall Raises Eyebrows
Both of the cars involved in the accidents here were reportedly in compliance with federal motor vehicle safety standards. The National Highway Traffic Safety Administration (NHTSA) has not announced any recall for the head restraints, indicating the absence of any pattern or epidemic pointing to the production of General Motors' head restraints for the 2016 Chevy Malibu. There are also no consumer complaints about the head restraints on the website. In fact, the NHTSA provides five-star safety ratings in front and side crash tests for the 2016 Malibu, and the Insurance Institute for Highway Safety provides the highest mark for the head restraints.
The Crashworthiness Doctrine
The doctrine of crashworthiness effectively allows for automobile manufacturers to be held liable in negligence or strict liability claims in accidents where a manufacturing or design defect caused or made the injuries worse (although they did not cause the accident themselves). For decades, it has been used to hold automakers like General Motors liable for accidents caused by third parties.
This has been General Motors' response thus far: if there were injuries and subsequent damages, they were due to the actions of third parties beyond the company's control. In addition, changes happen to automobiles after they leave the manufacturers which can contribute to accidents that are outside of the manufacturer's control.
Frivolous Lawsuits against Automotive Industry
Sadly, the Texas lawsuits aren't the only questionable lawsuits filed against General Motors: When families experience tragedies, it is natural that they want to hold another party responsible; however, automotive manufacturers cannot be held responsible every single time there is a tragedy in a car; particularly when that tragedy is due to the driver's or another third party's negligence. In addition, automotive manufacturers cannot be held directly responsible for every vehicle that was not repaired after a recall notice. 
Texas Attorneys Defending Product Liability Claims
The Brownsville product liability defense attorneys of Colvin, Saenz, Rodriguez & Kennamer, L.L.P. provide skillful representation to automobile product manufacturers facing product liability claims, including crashworthiness claims in auto accidents. Contact us today to schedule a consultation.
Resources:
ox4news.com/news/texas-families-suing-gm-for-alleged-car-safety-defects
indystar.com/story/news/2018/05/05/wrongful-death-lawsuit-filed-after-indianapolis-man-dies-saving-daughter-retention-pond/583685002/
nhtsa.gov/vehicle/2016/CHEVROLET/MALIBU