Strategies for Excluding So-Called Experts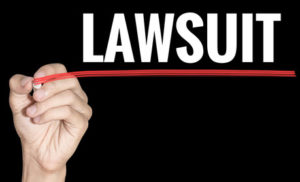 It is quite common for complex lawsuits involving an alleged defective product, a commercial truck accident, a disease claimed to originate from asbestos exposure, etc. to involve opinions from experts. These are, quite often, highly educated and/or experienced individuals retained by plaintiff's counsel and defense counsel.
Expert testimony can make or break a lawsuit. This is because, in many instances, an expert is viewed by a jury as an unbiased third party conveying their expert opinion on what caused an alleged harm or how an alleged harm could not have possibly been caused a product, exposure to certain substances in the workplace, etc. However, it is not uncommon for an expert to have biases when reviewing a case, especially when the expert is being compensated by a particular side for their opinion.
If your company or insured is facing litigation, you need to ensure your defense counsel is ready to aggressively challenge the experts put forth by the plaintiff's counsel.
Challenging Expert Opinion Testimony
There are multiple strategies that can be employed to challenge opposing counsel's attempt to admit expert testimony. Under Texas law, a challenge to an expert's opinion testimony must be made either before trial or when the testimony is first offered. The most effective way to challenge it is to file a written motion to exclude the expert's testimony.
A motion is necessary because a trial court is bestowed with the responsibility of being an evidentiary "gatekeeper." This means the trial court is able to exclude an expert's testimony for a myriad of reasons. For example, if the trial court determines that the expert is unqualified to offer testimony on a particular issue or because the expert's opinion itself is unreliable or not relevant to the issues being presented to a jury, then that testimony may be excluded.
Procedural Mechanisms for Excluding Expert Testimony
In addition to challenging the validity and merits of the expert's testimony, there are specific procedural mechanisms allowing a party to seek to exclude an expert witness; for example, if plaintiff's counsel fails to timely disclose expert testimony. To exclude expert witness testimony or other evidence that was not timely disclosed in response to a discovery request such as an interrogatory, request for production of documents, etc. a party should file the aforementioned pretrial motion to exclude. In response, the trial court is required to exclude the evidence or witness. An exception to this rule is if the trial court determines that there was sufficiently good cause for the party's failure to disclose to expert witness testimony or that the opposing party would not be unfairly surprised or prejudiced by admitting the expert witness testimony.
Relatedly, under Texas Rules of Civil Procedure 195.2 and 193.5, parties are required to supplement responses to discovery and identify expert witnesses as soon as practicable. In fact, a party is required to supplement discovery responses no less than thirty days before the commencement of a jury trial.
Brownsville Defense Attorneys
Colvin, Saenz, Rodriguez & Kennamer, L.L.P. is a South Texas law firm focused on defense. The firm takes pride in providing solid, professional defense in the full range of injury claims in areas including products liability, trucking defense, toxic torts, automotive products liability, medical device litigation, and more. To schedule a consultation regarding your litigation needs, contact our office by phone at 956-542-7441 or toll free at 866-345-954.
Resource:
txcourts.gov/media/1084233/Texas-Rules-of-Civil-Procedure.pdf