Post-Sale Duty to Warn? Recent Decisions Could Signal Shift in Product Liability Law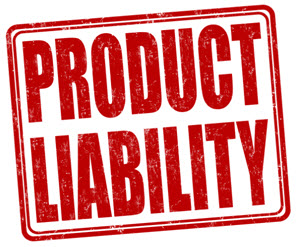 In Texas, there is no post-sale duty to warn a customer if a defect is discovered in a product. However, Texas courts have held that a duty may arise if the manufacturer has "significant control" over the product and/or voluntarily assumes the duty to warn. This legal standard is fairly reasonable for businesses, both small and large. The notion that a manufacturer would have to issue a warning letter or recall for a product sold years ago is an undue burden on manufacturers. Nevertheless, some jurisdictions have actually adopted such a standard.
For example, a federal judge in the Southern District of New York held that manufacturer had post-sale duty to warn. The case – part of General Motors Ignition Switch multidistrict litigation (14-MD-2543) – involved an automobile company being sued for failing to warn about an alleged defect in a vehicle that the company did not even manufacture. The manufacturer being sued was a post-bankruptcy version of General Motors; a newly constituted company that had no involvement in the sale of the vehicle with the alleged defect. The court determined the new company remained potentially liable since it had "assumed" the old company's warranty obligations to its customers.
Could Texas Adopt a Post-Sale Duty to Warn?
It is a legitimate question since twenty-five states currently recognize a post-sale duty to warn. Even Texas includes the caveat, as mentioned above, that a manufacturer could potentially be deemed to have a duty to warn customers, post-sale, if it retained significant control over the product or voluntarily decided to assume such a duty.
The Restatement (Third) of Torts: Products Liability includes a provision about warning customers "after the time of sale or distribution of a product." However, the Restatement includes a number of threshold prerequisites that must be met before the duty arises, including:
the seller knowing that the product poses a substantial risk of harm to customers;
customers can be identified and would otherwise be unaware of the risk of harm;
the manufacture can effectively communicate a warning; and
the burden of warning customers is outweighed by the risk of harm.
It would not be surprising, especially if more federal courts continue to affirm the post-sale duty, to see Texas' current standard challenged by a plaintiff at some point. This means manufacturers should be cautious and take necessary steps to limit their exposure, even post-sale. A cautious product manufacturer needs to have legal counsel that will keep it updated on incidents involving its products and state laws. With the assistance of experienced defense counsel, a product manufacturer may identify circumstances that require a post-sale duty to warn, even in Texas.
Experienced Brownsville Attorneys Defending Product Liability Claims
Product liability claims are some of the most complex and potentially costly to manufacturers. With legal theories like strict products liability and courtrooms filled with unsympathetic juries, manufacturers may feel like the cards are stacked against them. The Brownsville defense attorneys at Colvin, Saenz, Rodriguez & Kennamer, L.L.P. understand how to thoroughly investigate the facts of the case and build a strong defense for your company. The firm's products liability defense practice includes automotive products liability, medical device litigation, and more.
Resources:
web.uslaw.org/wp-content/uploads/2014/04/Jacob-R.-Swiss-USLAW-Magazine-Article.pdf
newyorklawjournal.com/id=1202765133613/Judge-Rules-Duty-to-Warn-Applies-in-Next-GM-Ignition-Switch-Trial?slreturn=20160921091540