Sexual Abuse Liability Coverage & Duty to Defend in Texas Insurance Defense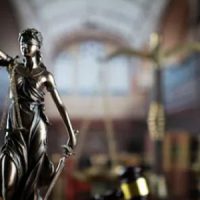 The issue of insurance defense litigation when it comes to sexual misconduct claims has been an emerging issue of late in the wake of the Harvey Weinstein scandal, where insurers – after a lengthy battle – agreed to pay approximately $47 million to settle the civil lawsuits brought against the producer. Coverage of sexual abuse is a complicated policy issue and many insureds often have difficulty understanding when sexual assault or harassment claims are or are not covered. In general, insurance policies frequently do not cover intentional, egregious acts that cannot be considered accidents.
In Weinstein's case, the issue becomes even more complicated because Walt Disney Co. acquired Weinstein's company, Miramax, in 1993. As a result, insurance companies including Steadfast and Surplus, which issued employment practices liability and directors and officers policies to Disney, have also filed lawsuits requesting declarations that their policies exclude Weinstein's intentional actions and/or those that involved conduct not related to Weinstein's capacity as a director, employee, or officer.
The Statute of Limitations Can Encourage Litigation
Since the Weinstein issue first broke the news in 2017, there have been more and more policyholder lawsuits seeking coverage in the case of lawsuits claiming sexual harassment in the workplace. This has become an especially important issue in states that have extended the statute of limitations for victims to bring lawsuits against perpetrators and their insurance companies. For example, in Texas, child sexual assault victims have 15 years from their eighteenth birthday to file a civil claim, and there is no statute of limitations for criminal charges.
Explicit Language Excluding Coverage for Sexual Abuse & Duty to Defend
In addition, in Weinstein's case, his insurers – companies including Chubb, Federal, Great Northern, Pacific Indemnity, and Vigilant – have had to sue Weinstein himself, seeking a declaration that his insurance policies do not cover the alleged misconduct. According to companies like Chubb, not only did his policies exclude any claims brought against Weinstein as the member of a board or company, but also explicitly did not cover abuse, harassment, misconduct, or molestation.
Language in a policy will frequently be worded similarly to the following in order to place policyholders on notice that certain types of behavior are not covered: The policy only applies to "damages" arising out of "bodily injury" if no executive officer or direct knew of the incidents.
Still, policyholders will frequently bring "duty to defend" lawsuits against their insured companies if they refuse coverage, however, it is important to note that all policies in Texas include a duty to notify the insurer if the policyholder is sued, and they must be notified immediately, or coverage can be lost. Insurance companies not receiving notice – early and frequently – of a lawsuit or claim made against the insured is frequently cited as one reason why the insured can't cover the claim.
If You Could Be Facing Litigation, Contact Our Texas Insurance Defense Attorneys
If you are a Texas insurer facing litigation, contact our Brownsville insurance defense attorneys at Colvin, Saenz, Rodriguez & Kennamer, L.L.P. today to find out more about the services we provide to major insurance companies against a broad range of claims.
https://www.rcclaw.com/with-new-technology-comes-a-changing-risk-liability-landscape/