With New Technology Comes a Changing Risk & Liability Landscape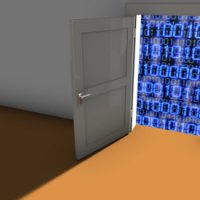 While new technology promises to solve a number of human error-related problems in our everyday lives, it also carries with it a huge liability and insurance claim risk. For example, while workplace and auto accidents are expected to reduce over time due to the incorporation of new technology, cyber risk liabilities are expected to grow, while automation could very likely lead to an increase in product liability for manufacturers, suppliers, and providers. As a result, new technology is expected to become a major driver of insurance claims and other liability activity in the years to come, as we discuss below using one type of emerging technology—3D printing.
3D Printing
3D printing is one such technology: the market is expected to grow from $9 billion to upwards of $640 billion over the coming years, and it is not only changing existing business models and supply chains, but well-established lines of liability as well. While 3D printing positives could bring a number of benefits to the insurance industry by enabling businesses to become operationally faster, its widespread use also introduces new potential risk contributors—such as designers and software providers—into the supply chain, raising a number of questions concerning who exactly is responsible for any product defects and/or recalls.
Some of those questions are related to whether:
The 3D design itself can be considered a product (given that it is essentially the "blueprint" for the future product);
If the design itself is considered to be a product, could the designer then be liable if products are recalled?
In the context of internet sales, would platform operators be required to provide warnings about unsafe products?
Could the software itself be considered a product, and if so, are the relevant software manufacturers adequately covered for product liability claims?; and
If 3D printing enables manufacturers to produce customized products, how do we address this in product testing?
Cyber Attacks & Privacy
While many companies are concerned about the growing number of cyber attacks, the majority are still likely underestimating the potential impacts of IT failures and human errors, as well as privacy exposures, business interruption liabilities, cyber security, and product liability; all while data protection rules and penalties become more and more severe as governments get tough on cyber security issues. Liability is becoming particular complex and challenging as the growing "sharing economy" also raises new liability questions, such as whether an auto accident involves not only the drivers, but the manufacturers, software providers, and any third parties involved. 
Contact Our Texas Commercial Litigation and Insurance and Product Liability Defense Attorneys
Any companies that deal with these types of technologies should be consulting with expert business litigation and product liability attorneys and other experts in order to ensure that their own risk management and processes are where they need to be. If you are concerned about product liability claims here in Texas, contact our Brownsville product liability defense attorneys at Colvin, Saenz, Rodriguez & Kennamer, L.L.P. today to find out how we can help you with a potential liability claim.
Resource:
insurancejournal.com/news/national/2018/10/19/504988.htm