Metlife to be Purchased by Farmers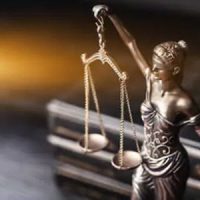 Mergers have become a common occurrence in the insurance industry, and the latest in major acquisitions could mean Farm's Insurance Company will take on an even larger market share going forward. The affiliate company of Zurich Insurance Group is set to purchase Metlife for approximately $3.94 billion, according to a Metlife press release from December 11, 2020.
Acquisition Details  
Based on what we know so far, Farmers already has an enormous market share, with about 2.4 million insurance policies issued and active as of 2019. These policies account for $3.6 billion in premiums last year alone.  Currently, the Institute for Insurance Information estimates that Farmers has 2.9% of the entire market share, making it the ninth largest company in the insurance industry. After acquiring Metlife, it is expected to grow to be the sixth-largest insurer in the nation.
The details of the acquisition point to a 10-year sales partnership, whereby Metlife will sell Farmers employee benefits insurance lines. Metlife's national network consists of about 3,800 employers. That's 37 million potential employees to serve through this partnership.
How the Deal Affects Metlife Agents  
For those independent sales agents who previously sold Metlife lines, they will also be able to extend their offerings to include Farmers lines, and it appears that Farmers captive agents will now be able to sell Metlife lines. So, the deal should help those struggling agents who lose business to bigger insurers who can offer a more diverse portfolio to customers. The companies aim to have the purchase completed by the end of the second quarter of 2021.
What Insurance Company Mergers and Acquisitions Mean for Insurance Claims  
For attorneys who defend high-value claims, the acquisition could mean a few things. First, any time insurance companies grow in market share and diversity their offerings, there is a potential for a wider risk pool. Therefore, it could strengthen the company's ability to offer more competitive rates. Second, with these two market giants now being serviced under the same corporate umbrella, it could also mean more claims to defend for those law firms and attorneys who are already contracted to represent either company.
Finally, it is worth noting that with any acquisition, there will be likely challenges that could strain the carrier's infrastructure and delete reserves. On the other hand, many acquisitions strengthen a carrier and make them less susceptible to market fluctuations or large payouts. Only time will tell how this acquisition turns out.
Cutting-edge Legal Services in South Texas  
In these unique times, now more than ever, flexibility and agility are needed when dealing with an ever-changing litigation landscape. The experienced Brownsville insurance defense attorneys at Colvin, Saenz, Rodriguez & Kennamer, L.L.P. is poised to assist with any size complex insurance litigation matter.  If you are a risk manager or litigation supervisor looking for an established team to tackle the most challenging claims in the region, look no further. Contact the firm or check us out online to learn more about our recent successes.
Resources:
iii.org/fact-statistic/facts-statistics-insurance-company-rankings
metlife.com/about-us/newsroom/2020/december/metlife-to-sell-auto-home-business-to-zurich-insurance-group-subsidiary-farmers-group-inc/