Massive Verdicts Make Insurance Difficult to Find for Trucking Companies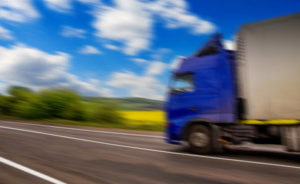 When millions of dollars are doled out to pay judgments and settlements, there are externalities that you may not expect – for example, your insurance company simply saying, "no more" and dropping your coverage. The commercial trucking industry is seeing this happen now.
Numerous multi-million-dollar truck accident settlements and jury verdicts have caused large commercial trucking insurers AIG and Zurich to drop truck insurance coverage in the for-hire trucking fleet market, according to the Wall Street Journal. If that was not bad enough, commercial truck insurance premiums (also known as inland marine coverage) have increased by 10 to 30 percent.
Are the Millions Paid Out Really that Burdensome for Major Insurance Companies?
The infamous 2014 accident involving a Wal-Mart tractor-trailer resulted in a $10 million settlement for the children of a passenger who died in the collision. Other parties received large settlements for undisclosed amounts. There also was a $281 million Texas jury verdict awarded in a case where a man died in a trucking accident (though the jury award was later reduced to less than half that amount: $105 million). Six cases have resulted in verdicts of $20 million or more in 2016 alone. That is the most since 2012.
As an insurer, the objective is to pay out as little as necessary. Some major trucking insurers are looking at this data and realizing that insuring commercial trucks is not a profitable venture.
This does not mean AIG and Zurich are completely leaving the truck insurance market. In fact, both companies will continue to offer coverage to retailer and manufacturer commercial truck fleets. Also, there will always be a commercial trucking insurance market because trucking companies are required, under federal law, to insure truck operators up to $750,000 per accident.
Cruel Irony – There are Actually Fewer Trucking Accidents
After reading the data above, you may be thinking that commercial truck operators are treating the highways like a scene from "Mad Max: Fury Road." In reality, the safety numbers in the commercial trucking industry have improved dramatically over the years. In fact, the Department of Transportation reported a decline in deadly truck accidents of 20 percent in the past decade. What appears to be happening is the "one bad apple spoils the bunch" syndrome. There are fewer fatal truck accidents, but the accidents that do occur are more likely to result in a large jury verdict or settlement costing the insurer potentially millions of dollars.
What The Industry Can Do to Keep Insurance Costs Reasonable
Commercial trucking companies need to take each lawsuit filed by a plaintiff, or group of plaintiffs, as seriously as possible and plan a vigorous defense. Each case should be viewed as one that will go to trial. Jury verdicts in favor of the defense are a great way to send a signal to their insurers that covering trucking operations is a safe bet.
South Texas Trucking Industry Defense Lawyers
The law firm of Colvin, Saenz, Rodriguez & Kennamer, L.L.P. in South Texas is ready and willing to defend trucking companies (and their insurers) in complex litigation. Our attorneys are in trial every day representing clients in the most serious cases under the most difficult of circumstances, including trucking accidents. Contact our office to learn more.
Resources:
wsj.com/articles/nuclear-verdicts-have-insurers-running-from-trucks-1476437401
fmcsa.dot.gov/registration/insurance-requirements