Are Your Internal Corporate Standards and Practices Creating a Heightened Liability Risk?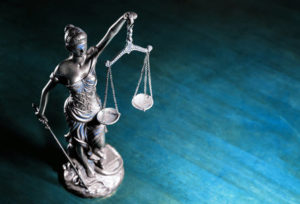 An issue raised in many lawsuits brought against corporate clients is whether internal policies established elevated standards and practices.  Exceeding legal requirements can actually create a new standard of care if the corporation failed to meet that policy. This is the tension between a corporation's desire to set high standards for employee conduct and/or its products, and the risk of civil or criminal liability if those standards are not achieved.
Plaintiffs may argue that violating these internal policies is negligence per se and/or a negligent undertaking. Plaintiffs may even attempt to create a heightened standard of care by arguing that corporate policies and procedures require adherence to a more stringent standard of care.
Law on Your Side
Most courts, including those in Texas, have recognized the value of companies striving for high corporate standards and practices. This is why lawsuits based on alleged negligence per se where corporate pronouncements that encourage, but do not mandate, specific conduct, usually fail.
Texas case law indicates that self-imposed corporate policies and guidelines do not create a cause of action. See FFE Transportation Services, Inc. v. Fulgham; 154 S.W.3d 84 (Tex. 2006) (defendant's self-imposed inspection policy, taken alone, did not establish the standard of care that a reasonably prudent operator would follow). Some states have gone so far as to prohibit the admission of company policies as evidence of negligence.
What Constitutes a Company Standard or Practice?
The following documents and materials typically qualify as a generally recognized standard and/or practice:
Company credos;
Manuals and protocols; and
Internal policy statements.
Recent Example in 2016 Involving Tylenol Litigation
A product liability claim was brought against Tylenol for an over-the-counter (OTC) product. See In re Tylenol (Acetaminophen) Mktg., Sales Practices & Prods. Liab. Litig., 2016 WL 807377, at *8 n. 22 (E.D. Pa. Mar. 2, 2016). Plaintiff retained an expert who wanted to quote the corporate credo of the defendant. This credo included statements about policies concerning product-related risks and relaying those risks to consumers. The expert wanted to quote this credo in an effort to suggest that the company failed to meet its legal standard of care.
The company argued that the expert should be prohibited from discussing the corporate credo since any opinions about a corporate credo were an improper attempt to transform a corporate policy into a legal standard for liability.
The Court sided in favor of the defendant by rejecting the plaintiff's argument. The Court reasoned that a corporate credo is aspirational, not a legally enforceable mandate. The Court also wisely pointed out that if a company is held liable on its internal corporate standards, it would discourage companies from creating internal policies that seek to exceed the bare minimum required by the law.
South Texas Product Liability Defense Lawyers
At any given time, corporations are in litigation in state and federal courts around the country fighting tort claims. The Brownsville product liability defense attorneys at Colvin, Saenz, Rodriguez & Kennamer, L.L.P. are ready to stand up and defend our corporate clients in some of the most challenging venues in the State of Texas. The attorneys at the firms apply their trial skills and experience to the complex litigation of claims involving medical devices, prescription drugs, consumer products, and so forth. For a confidential consultation, contact our Brownsville corporate defense law firm at 956-542-7441.
Resources:
courtlistener.com/opinion/894631/ffe-transp-services-inc-v-fulgham/
leagle.com/decision/In%20FDCO%2020160729C74/In%20re%20Tylenol%20(Acetaminophen)%20Marketing,%20Sales%20Practices,%20and%20Products%20Liability%20Litigation