Little Known Defense Strategies for Reducing or Avoiding Liability in Auto Injury Claims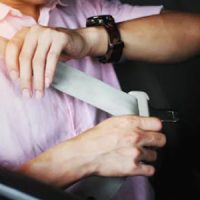 For claims for bodily injury or death resulting from auto accidents, there are countless injuries and losses that can be claimed. Each year, insurance prices increase as more individuals make claims for bodily injuries. For those insurance carriers who must defend such actions, the key to risk mitigation is understanding the nuances in the rules. Knowledge is often the single most important determining factor in a dismissal or a greatly reduced settlement amount. From years of civil litigation practice, here are just a few of the little known defense strategies that can be used to reduce or avoid liability in auto injury claims.
The Seatbelt Rule  
In some states around the country, an injury victim's use or nonuse of a seatbelt cannot be introduced into evidence at trial. This means a plaintiff who suffered catastrophic injuries in a crash, but who was not wearing a seatbelt at the time, can go to court in those states and present their case without ever informing the jury that they were not wearing a seatbelt. This rule, often coined the "seatbelt rule," long applied in Texas too. However, this all changed with Nabors Well Services, Ltd. v. Romero. Based on the Texas Supreme Court's 2015 ruling, evidence of seatbelt use can now be used to show that the plaintiff contributed to their own damages and injuries by not obeying the law and wearing a seatbelt.
Minor Mechanism of Injury  
The Rocky Mountain Insurance Information Association reports that the total cost of auto insurance claims per year exceeds about $1 trillion. Many of these claims, however, are not significant or catastrophic. Instead, they are known as MIST claims (Minor Impact Soft-Tissue). These are claims where the injured plaintiff suffered soreness and muscle pain as a result of a low-speed impact. Often MIST claims involve almost no objective injury at all, besides the plaintiff's subjective claim of pain. Insurers should always consider the mechanism of injury, meaning the specific evidence of property damage and relative speed of impact. If there is no damage to the vehicles or if it is clear from the collision photos that there was limited impact, then it should raise questions as to whether the plaintiff could reasonably suffer the kinds of injuries claimed.
Pre-Existing Chronic Pain Conditions  
Payment of an insurance claim is designed to make the victim whole again or to compensate specifically for the harm caused by the collision, not for things already experienced by the plaintiff long before the crash. This is why pre-existing conditions are important in auto liability cases. The Centers for Disease Control and Prevention (CDC) suggests that between 11% and 40% of all American adults suffer from chronic pain. For this reason, insurers and their retained counsel should be on the lookout for signs that a plaintiff was already suffering from chronic conditions that cause pain. This is not to say that a plaintiff with pre-existing pain cannot be compensated; however, it does suggest that compensation should be viewed in the proper context.
An Aggressive Defense for Every Case  
For help defending bodily injury claims throughout, call the Brownsville insurance defense lawyers at Colvin, Saenz, Rodriguez & Kennamer, L.L.P. today.
Resources:
casetext.com/case/nabors-well-servs-ltd-v-romero-2
rmiia.org/auto/traffic_safety/Cost_of_crashes.asp