Defending Liability When Going Through Bankruptcy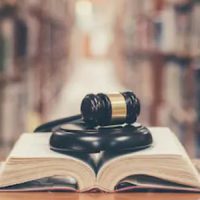 Sometimes you find yourself defending a lawsuit, while also restructuring a corporation. Perhaps a risk team is assessing how to proceed with litigation, while simultaneously facing a Chapter 11 bankruptcy. In these unique situations, it's important to proceed with caution and work closely with a law firm that has the manpower and experience to see it through to the end. As a south Texas civil litigation firm with more than 60 years of serving the communities of Brownsville and Edinburg, the team at Colvin, Saenz, Rodriguez & Kennamer, L.L.P. knows how to get the job done right.
Why bankruptcy complicates a defense strategy  
Once a corporation is in Chapter 11, a detailed restructuring of corporate assets and liabilities begins. This means that the attorney handling the bankruptcy must fully account for all business assets and debts, then present them to the bankruptcy court. Bankruptcy court is federal jurisdiction and most cases are heard before the bankruptcy court for the local federal district in which the corporation sits. However, jurisdiction can get fuzzy at times, especially if the business has multiple corporate locations.
Things get tricky when a claim is made or lawsuit is filed against the company during or before the bankruptcy is pending. In either case, the bankruptcy court must know about the potential claim, because it would be classified as a potential debt of the company.
How bankruptcy can help and hurt a corporation during civil litigation  
If handled properly, bankruptcy can provide a strong defense to some types of claims. For instance, many plaintiff's attorneys are wary of bankruptcy court and federal court in general. Once the case is in bankruptcy, a plaintiff will need to file a claim with the bankruptcy court. If they fail to file a proper claim, it could result in their claim being barred. This means that even if they were to attempt to proceed with their civil lawsuit, any verdict recovered could potentially be rendered uncollectable by the bankruptcy court.
On the other hand, there are some negatives to bankruptcy. For one thing, once the debt is noticed up before the bankruptcy court, sometimes, a bankruptcy judge will want to work to get the amount of liability agreed upon. This means potentially settling a less-than-valid claim. Also, bankruptcy can drag on for years, leaving a contested liability claim hanging unresolved and costing thousands more in defense costs.
Strategies to consider  
There are several strategies you may need to consider. These include:
Using the threat of bankruptcy to settle low and early
Filing for bankruptcy, setting aside settlement funds, then using the existence of bankruptcy to negotiate for a lower settlement
Waiting to see if the plaintiff files a claim with the bankruptcy court. If not, use the bankruptcy court to bar the claim and seek to dismiss in the civil courts.
Whatever strategy you choose, you should carefully work with a skilled team that has the years of experience and trial success under their belt to make a difference. Call or visit us online to speak with your own dedicated Brownsville insurance defense attorney at Colvin, Saenz, Rodriguez & Kennamer, L.L.P. today.
Resource:
uscourts.gov/services-forms/bankruptcy/bankruptcy-basics/chapter-11-bankruptcy-basics