Energy Companies In Texas Feeling The Heat After Big Freeze Lawsuits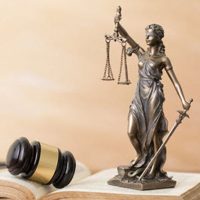 Energy companies are facing numerous lawsuits in the wake of the winter storm that saw millions of people lose power in February of 2021. Some of these lawsuits are based on damage incurred because of the loss of power, but this is really only the tip of the iceberg. For such a major incident, there is almost no limit to the variety and scope of lawsuits that energy companies in Texas might face. People suffered alleged damages in a wide range of ways, and corporations must be prepared to face the incoming storm of lawsuits. In many ways, this legal storm could be even worse than the big freeze itself.
The best way to defend against these lawsuits is to cover all of your bases, and the best way to make this happen is to work with a qualified, experienced corporate defense team. These legal experts can help you prepare for the unpredictable, and they can defend your corporation in an efficient and confident manner. It makes sense to seek out attorneys who thoroughly understand the local laws and regulations in Texas, and you should always team up with lawyers who specialize in corporate law.
Direct Energy Sued In Texas for a Unique Reason  
In May of 2021, it was reported that the owner of a Harley-Davidson dealership in Texas was suing Direct Energy and its affiliates. But the owner of this dealership was not suing the energy company for any damages related to the blackout. Instead, the owner was suing Direct Energy for instances of alleged price gouging. Price gouging is a serious offense in Texas, and the energy company faces severe penalties if this lawsuit is successful.
The owner claims that they were "blindsided" by Direct Energy's unlawful practices when they received an energy bill that was 55 times higher than their typical monthly bill. In total, they were charged $277,000 for a single month of service. This billing period included the infamous Texas Freeze.
The issue here is that the Harley-Davidson dealership has signed a contract with Direct Energy Business, ensuring that their electricity service remained at a flat rate in accordance with the Electric Reliability Council of Texas. Although this contract eventually expired, the owner of the dealership claims that they were never properly informed of this fact. In total, the dealership was attempting to sue Direct Energy for damages of $1 million.
The Value of Hiring a Local Corporate Defense Team  
Many corporations have their own team of in-house attorneys, but these individuals may not have extensive knowledge of the various laws and regulations at the local level in West Texas. This is why it's often a good idea to get help from a legal team that has strong ties to the local area. These legal experts understand the various loopholes and unique factors that surround corporate law at the state and municipal levels. 
Enlist the Help of a Qualified Legal Team Today
 If you need support from a Brownsville commercial litigation attorney, contact Colvin, Saenz, Rodriguez & Kennamer, L.L.P. We have experience in corporate defense, and we can make sure that your business and your reputation remain intact through these difficult times. Whether you're facing lawsuits related to the Texas freeze or any other situation, we have the skills and resources to help you resolve this situation efficiently. Book your consultation today, and we can develop an effective action plan together.
Resources:
ctvnews.ca/business/gas-and-power-sellers-tally-up-billions-in-profit-from-texas-freeze-1.5416288
prnewswire.com/news-releases/lawsuit-filed-against-direct-energy-for-excessive-electricity-bills-during-texas-winter-storm-301284680.html