The Famous "State Of The Art" Defense: How Does It Work In Texas Product Liability?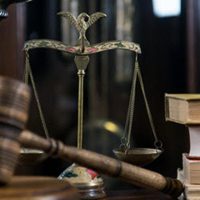 If your company is facing a product liability lawsuit, you may not be familiar with the wide-ranging lexicon of legal terminology. After all, it's your lawyer's job to understand this confusing terminology, not yours. However, it might be worth gaining an understanding of one particular legal term known as "state of the art." This term refers to a specific type of defense against product liability lawsuits, and it may be very useful as you strive to protect your business, your reputation, and your livelihood.
Of course, the best thing to do if you're facing a lawsuit is to get in touch with a qualified, experienced legal team as soon as possible. Enlist the help of legal professionals who specialize in corporate defense, and you can approach even the most worrying product liability lawsuits in a confident, efficient manner. These experts can use a variety of defense strategies to your benefit, including the state of the art defense.
The Definition of the "State of the Art" Defense  
The "State of the Art" defense is one of the most common strategies employed by those defending against product liability lawsuits. But what does it actually mean? The non-legal definition of this term is "modern" or "cutting-edge," and it usually refers to some kind of new technology. This is actually not far from the definition of "state of the art" in a legal context.
When a defense attorney argues that a product was "state of the art," what they're saying is that the product relied on totally new technology that wasn't completely understood at the time of its creation. A product manufacturer isn't completely immune from liability just because its products were advanced and modern, but it may enjoy certain relaxed standards.
A defense attorney can argue that the manufacturer did everything they could to adhere to proper safety standards and regulations at the time the product was created, but these standards did not take into account the full implications of the new technology. The key part of the state-of-the-art defense is that the manufacturer could not possibly have foreseen many of the safety issues associated with the product. It was too new and too advanced to reasonably understand the potential impacts on the public.
Weaknesses of the State of the Art Defense  
The state of the art defense is not effective in all scenarios. In fact, many legal experts believe that this strategy is often overused by defense attorneys. There is a time and a place for this type of defense, and it's not a magic bullet that can win every single product liability lawsuit. It's important to know when to use this strategy and when to rely on a different approach.
Enlist the Help of a Qualified Legal Team Today  
If you need assistance, contact the Brownsville product liability defense attorneys at Colvin, Saenz, Rodriguez & Kennamer, L.L.P. We have helped countless organizations defend themselves against product liability lawsuits in the past, and we can employ a wide range of defense strategies on your behalf. Each situation is unique, and our exact strategy will depend on your specific circumstances. Book your consultation today, and we'll begin crafting a rock-solid action plan to help you protect your reputation and your company.
Resource:
core.ac.uk/download/pdf/148690028.pdf