Company Seeks Declaratory Judgment Relieving It of Liability In Connection With Shooting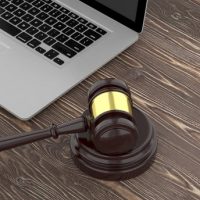 MGM's decision to sue 1,000 victims of the Las Vegas shooting last year has left many perplexed, wondering why a company would want to do that. In fact, companies will sometimes seek a declaratory judgment in a case like this in order to protect themselves from corporate liability in a variety of insurance defense matters, as we discuss in detail below.
Those who have already filed against MGM are seeking damages for claims related to failure to provide adequate security and allowing the shooter to bring his rifles and ammunition into the hotel. Under federal law, companies like MGM have the right to ask a federal court to rule that it cannot be held liable for an incident that involved personal injury and negligence claims, naming individuals who have already sued or provided notice that they intend to do so.
The "Safety" Act
MGM has responded to lawsuits from alleged victims of the shooting by filing its own litigation and seeking declaratory judgment under the Support Anti-Terrorism by Fostering Effective Technologies ("Safety") Act, which shields companies involved in security equipment and/or services from liability, should they fail to prevent a terrorist attack, in a first-ever lawsuit invoking the law. Specifically, the law creates a "federal cause of action for claims arising out of or relating to an act of mass violence, where certified services were deployed and where such claims may result in losses to the seller of those services." It also provides exclusive jurisdiction for all claims arising out of or connected to such an attack and dictates that any cause of action be brought only against the seller of the technology and not the buyers, the buyers' contractors, the seller's suppliers or contractors, downstream users of the technology, or any other person or entity.
At the event, the security company involved had reportedly obtained certification from the Department of Homeland Security. MGM is arguing that the Safety Act and certification obtained by the security company applies to and governs all actions and any claims arising out of the October mass attack. However, a successful use of the defense could depend upon the Department of Homeland Security first making a public statement declaring the shooting an act of terrorism.
Precedent for Subsequent Litigation
This lawsuit could have significant consequences for other lawsuits filed in connection with mass-casualty attacks like this one. If it is successful, it could provide a "road map" for other companies to evade responsibility for future security attacks. It is the first-ever litigation brought under the Safety Act.
Texas Corporate Liability Defense Attorneys
At Colvin, Saenz, Rodriguez & Kennamer, L.L.P., our Brownsville, Texas insurance defense lawyers have successfully defended a number of companies and their insurers against negligence claims like these. To schedule a consultation, contact us today.
Resources:
nytimes.com/2018/07/17/us/mgm-resorts-sues-victims.html
dhs.gov/science-and-technology/safety-act