Are Some Couples Really Divorcing Just to Save Money?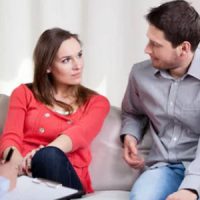 CNBC recently ran an interesting article on couples weighing the pros and cons of what's now known as a "strategic divorce" in order to save money on taxes and qualify for certain benefit programs, especially with a number of presidential candidates recently discussing proposed wealth taxes. In a nutshell, this type of divorce essentially involves divorcing just to save money.
Still, the topic isn't exactly completely new: The "marriage penalty" has long existed for those who faced a higher tax liability due to filing jointly with their spouse; especially when it comes to those in the 37 percent tax bracket. However, today, there are some new financial 'inspirations' when it comes to divorce, as we discuss below:
Medicaid & Taking Care of Your Loved Ones
Divorce arguably holds a number of benefits for those who are not exactly in the highest income bracket as well: For example, couples may have too much in terms of assets to qualify for Medicaid when they need to place a family member in a nursing home, leading them to, instead, have to draw from their assets and retirement accounts in order to pay for these costs. The alternative is obtaining a divorce that could open the door for each individual to potentially qualify for Medicaid.
Financial Aid for College
Another strategic option when it comes to divorce is being better able to qualify for financial aid in sending your child off to college. If the custodial parent has a lower income and assets, the family could end up with more financial aid for school.
…But Don't Move Forward Without a Divorce Lawyer
Still, there are a number of issues that should always be reviewed and addressed by an attorney who is working by your side when it comes to divorce; even if that divorce is completely amicable and is being done for very particular reasons; such as qualifying for health care. An experienced attorney is going to ensure that you are protected when it comes to your future and the following:
Retirement benefits – Pensions, joint and survivor benefits, IRAs, 401(k)s – typically addressed via a qualified domestic relations order
Health insurance – Keep in mind that any financial reasons you have for pursuing divorce could be completely negated if you end up having to pay $12,000 per year for health insurance premiums because you are no longer covered under your spouse's plan
Business interests – If a business was started during the marriage, you most definitely need an experienced attorney to ensure that it is addressed properly during the divorce process and in the paperwork; whether that means splitting up its value, continuing the business (with one spouse being bought out), or another option. This also includes covering what happens to shareholders, voting rights, etc.; in fact, some businesses require that certain protections be put in place in the event that the business' founder(s) and their spouse(s) divorce.
Contact Our Experienced, Dedicated Texas Family Law Attorneys
Regardless of your reasons for contemplating or deciding to pursue a divorce, you can count on our attorneys to provide you with the guidance you need to ensure that you accomplish what you set out to do with your divorce. Contact our Brownsville family attorneys at Colvin, Saenz, Rodriguez & Kennamer, L.L.P.  today to find out more about our services.
Resource:
cnbc.com/2019/10/16/couples-weigh-strategic-divorce-to-save-on-taxes.html
https://www.rcclaw.com/managing-your-investments-during-after-divorce/