Amazon Comes Under Fire for Selling Allegedly Hazardous Products Through Its Own AmazonBasics Product Line & Price Gouging During Pandemic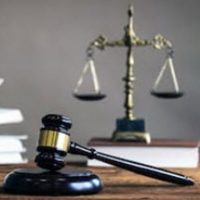 In September, several senators demanded that Amazon recall a number of its own "Amazonbasics" products that have been reported by consumers to be fire hazards. Specifically, the senators accused the company of ignoring consumer safety complaints and continuing to sell products that have already been linked to explosions, fires, melting, physical harm, smoking, and other damage to consumers in their property. According to CNN's analysis, the reviews are linked to a number of batteries, phone chargers, paper shredders, power strips, space heaters, surge protectors, and USB cords that are potentially hazardous. Those who have been injured by some of these products, according to media reports, have suffered from second degree burns and throat injuries after the products caught on fire in their homes.
The senators also demanded that the company work with the US Consumer Product Safety Commission to conduct recalls and remove the products from homes. Amazon has reportedly recalled two previous Amazonbasics product lines, including power banks and space heaters in 2018. The company also settled a lawsuit in response to alleged defects associated with these products in 2019.
Consumer Groups Report Rampant Defective Products & Price Gouging On The Website
Unfortunately this action taken by senators is not the only thing giving Amazon headaches this month: According to additional reports released in September, not only is Amazon allegedly selling defective products by both third-party sellers and through its own label, but reports also indicate that the company price-gouged customers on critical supplies such as antibacterial hand soap, which was reportedly marked up 470 percent, as well as face masks, which were reportedly sold at a 1,000 percent markup during the height of the pandemic. According to one follow up report, certain items – such as bleach – are still erratically priced on the site.
In reviewing a number of investigations over the years, the media reported that listings for unsafe items that had already been banned or recalled were still being sold on the website, including counterfeit, fraudulent, mislabeled, and/or unsafe goods. In response, Amazon informed CNN that it cannot only rely on customer reviews in order to decide to remove faulty products, but rather has to look at a host of other details.
How Is This Changing the Landscape of Product Liability Litigation?
Now that Amazon is increasingly being defined as a seller by a number of courts around the country, subrogating insurers can assert product liability claims directly against the company for products sold by foreign or insolvent companies. Still, the issue of whether the Communications Decency Act – often cited as the most important law supporting the online economy and internet – immunizes the company from these claims and lawsuits is still in question in these cases, as one district court found that Amazon cannot be sued because the Act provides protection to platforms from the actions of people using those platforms. In addition, some state legislatures have begun to introduce bills redefining "product sellers" to protect online platforms like Amazon from future product liability litigation.
If You Have Questions About Defending Against Product Defect Claims, Contact Our Texas Product Liability Defense Attorneys
At the law firm of Colvin, Saenz, Rodriguez & Kennamer, L.L.P., our Brownsville product liability defense attorneys provide skilled representation to companies facing defective product claims here in South Texas. Contact us today to find out more about our experience and services.
Resources:
news.bloomberglaw.com/product-liability-and-toxics-law/amazons-blame-for-product-defect-injuries-gets-full-court-look
usaherald.com/senators-demand-bezos-stop-selling-fire-hazard-amazonbasics-products/
arstechnica.com/tech-policy/2020/09/amazon-products-marked-up-more-than-1000-during-pandemic-report-finds/
https://www.rcclaw.com/texas-federal-court-rules-against-amazon-finding-that-it-can-be-sued-for-third-parties-defective-products-sold-on-website/