U.S. Supreme Court Lets Texas Corporate Officer Liability Decision Stand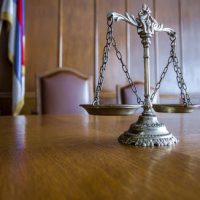 In November, the U.S. Supreme Court denied hearing the appeal of a Texas Supreme Court ruling finding that a corporate officer was personally liable under Texas law for failing to comply with a hazardous waste compliance plan. In doing so, it let stand the court's finding that corporate officers can be held personally liable under certain environmental regulations if they participated in wrongful conduct, regardless of whether or not they committed fraudulent or tortious acts, specifically. As a result, the officer owes $367,000 in civil penalties.
Texas Water Code Laws
The Texas Water Commission and Texas Commission on Environmental Quality have the power to issue a hazardous waste permit and plan governing compliance to oversee the closure of hazardous impoundments located on properties where manufacturing facilities are located, as well as the maintenance of these properties after their closure. These plans can require a number of things, such as a mandate to reduce groundwater contamination, provide updates concerning what actions have been taken to correct the issue and test results, treat recovered groundwater, and submit documentation assuring the state Commissions that the owners are financially able to follow through on the plan's requirements.
Fees & Penalties
For failing to comply, the Commissions (i.e. the state of Texas) have the ability to not only sue the company that owns the property, but the individual who owns that property, even if it was purchased in a contaminated state with a number of environmental obligations. They can seek civil penalties in the amount of $50 per day. The court can not only award civil penalties, but outstanding hazardous waste facility fees, and attorney's fees if it finds that a part has caused, suffered, allowed or permitted a violate of a statute within the commission's jurisdiction, or a rule, order, or permit issued under said statute. Because the corporate officer, as an individual, was found to be personally involved with major decisions, including operations and management concerning the company, and was the only decision maker for the company, his actions amounted to committing a violation of the law.
In his defense, the corporate officer pointed out that, in fact, third parties who had purchased the property at a bankruptcy auction had been the ones to damage the system, and that his actions had been performed as the company's agent; therefore, he should not be held personally responsible for the company's failure to comply.
Don't Take the Risk: Contact Our Texas Toxic Tort Defense Attorneys
Texas laws can be harsh when it comes to toxic contamination, and not only hold companies liable, but individuals. Toxic tort cases like these are extremely complex, and have the ability to cost businesses and their insurance companies significant fines. If you or your company is facing allegations involving any kind of toxic tort, contact our Brownsville corporate defense attorneys at Colvin, Saenz, Rodriguez & Kennamer, L.L.P. today to find out how we can help.
Resources:
statutes.capitol.texas.gov/Docs/WA/htm/WA.7.htm
news.bloomberglaw.com/product-liability-and-toxics-law/scotus-wont-consider-texas-corporate-officer-liability