Texas Supreme Court Upholds Importance of Language in Written Contract, Including Literal Interpretation of Conditions Precedent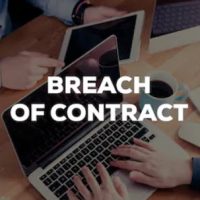 In late January, the Texas Supreme Court made an important decision upholding the power of the written word when it comes to the formation of partnerships through contractual language here in Texas. As a result of the decision, Texas businesses have to be very careful to ensure that their legal counsel is precise and specific when it comes to drafting preliminary agreements, especially if conditions precedent are included before there is an official formation of a partnership, for example. If those conditions for partnership do not occur, then there is no partnership formed or breach of contract if one partner wishes to move forward on a project with another party, as occurred in this case.
The Case
In 2011, two companies – Energy Transfer Partners (ETP) and Enterprise Product Partners (Enterprise) – began negotiations for the construction and operation of a pipeline that would run from Oklahoma to Texas. This led to a series of written agreements being created between the parties, which stated that there would not be any binding or enforceable obligations between them unless certain conditions precedent were first met, including approval from both companies' board of directors and additional agreements solidifying their transaction. The written agreements also explicitly indicated that the parties could abandon negotiations at any time for any reason and that a partnership, joint venture, or other entity was not formed. The two companies then proceeded to start working on putting together marketing materials together, which included statements indicating that they had formed a joint venture together.
Texas Law, Jury Verdict, And Fifth Circuit Decision
Several months later, Enterprise informed ETP that it did not intend to move forward with the project and entered into an agreement with another party on a similar project. ETP sued, and a Texas jury found that, in spite of the written contract between the parties, a partnership did exist due to their conduct, and awarded ETP $535 million in damages based on ETP's argument that Texas law allows for the formation of a partnership absent a written agreement if the following conditions exist:
Right to share in profits as payment;
Expression of intent to be partners;
Participation in control of business or having the right to participate in control of business;
Contributing money or property to the business or having an agreement to do so; and
Agreement to share in loss or liability.
However, the Texas Fifth Circuit Court of Appeals overturned the verdict in 2017, finding that no legal obligation in their initial written agreements means just that. The Texas Supreme Court agreed; the written agreement was specific that the conditions precedent had to occur for any binding or enforceable obligations to exist, and they did not. Texas companies regularly rely on these disclaimers.
Contact Our Texas Contract/Dispute Attorneys for Assistance
The assistance of experience, reliable Texas contract attorneys can go a long way in ensuring that the result you desire is what you achieve when it comes to important business dealings like these. At the law firm of Colvin, Saenz, Rodriguez & Kennamer, L.L.P., our Brownsville breach of contract attorneys have successfully represented clients in all manner of contract legal work. Contact us today to find out more.
Resource:
txcourts.gov/media/1445666/170862.pdf
https://www.rcclaw.com/texas-federal-court-highlights-that-breach-of-contract-cannot-be-excused-by-unexpected-surprises/