Bayer's Obstacles to Settling the Roundup Lawsuits Is Indicative of a Particular Kind of Product Liability Defense Challenge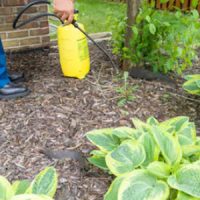 Bayer is currently in mediation to settle thousands of product liability lawsuits claiming that the company's weed killer product Roundup causes cancer. However, many speculate that because these cases raise novel legal questions, there may be some challenges and even some lasting changes to the settlement process when it comes to product liability defense in general precisely because the parties may face several obstacles on the path towards settlement.
Settlement Is No Guarantee Against Future Litigation
While settlements involving certain products such as medical devices or consumer goods often result in discontinuance of a product, the addition of a warning label, or a recall, this generally prohibits future lawsuits, which then makes settlements predictable, worthwhile investments. However, Bayer has never publicly considered pulling Roundup off of the market, and the company also maintains that the product is a safe, important tool for farmers. As a result, as long as the product continues to be sold without any changes to the label, plaintiffs can continue to file lawsuits.
The issue is further complicated by the fact that product liability settlements typically include a cut-off date for future claimants, however, Non-Hodgkin's lymphoma – the cancer that plaintiffs allege Roundup causes – can take up to 10 years to show up after exposure to the product.
The Company Legally Cannot Add a Warning Label
Plaintiffs lawyers have also insisted that the company add a label warning that the product can cause cancer. However, a warning like this would be rejected by the US Environmental Protection Agency (EPA), which has repeatedly found that the active ingredient in Roundup, glyphosate, to be safe. In addition, the US Justice Department has already indicated that it would be unlawful for manufacturers to produce labels that make claims which differ from EPA approval. As a result, adding a cancer warning would essentially override regulators' explicit opposition.
Challenges In Setting Up A Fund
Another aspect of product liability litigation tends to involve companies setting up a fund and parties defining criteria which will allow claimants to receive compensation from this fund. However, when it comes to the use of Roundup, there are complications in that there are a number of diseases associated with the product (as opposed to one signature disease), making it difficult to predict the company's liability and establishing criteria as to what symptoms correlate with which claimants can collect from the fund.
When It Comes to Product Liability Defense, You Must Work with The Right Attorneys So That Your Settlement Counts
Product liability defense can be unpredictable and, without the proper representation, can also go on for decades, even after a settlement is reached if a compensation fund is depleted by the time plaintiffs develop their diseases.
At the law firm of Colvin, Saenz, Rodriguez & Kennamer, L.L.P., our Brownsville product liability defense attorneys provide skillful representation to product manufacturers facing liability claims. We understand what is at stake. Contact us today to find out more about our services.
Resource:
nytimes.com/reuters/2020/02/01/business/31reuters-bayer-glyphosate-lawsuit-q-a.html
https://www.rcclaw.com/can-websites-like-facebook-be-held-liable-for-product-liability/