Breach of Contract & Force Majeure Clauses in A Time of the Coronavirus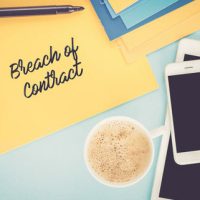 There is no question that there will be a number of breach of contract lawsuits related to the coronavirus pandemic due to parties having to make certain cancellations, seeking to be relieved of their contractual obligations due to coronavirus and the health risks it poses, as well as government orders on staying at home and engaging in social distancing, all while other parties still insist on full payment, claiming that the virus is not sufficient to justify cancellation of the parties' agreement.
In circumstances like these, the contractual provisions relied upon are known as force majeure clauses, which can, in some circumstances, excuse a party from performing its obligations under the contract if performance becomes impossible or impracticable due to an uncontrollable event, such as a natural disaster. In the instance of the coronavirus, unless language akin to a pandemic was included in the relevant force majeure clause, any party seeking to excuse performance will have to argue that the event was not foreseeable and fits into the generic language of the clause. However, when these clauses are unavailable (i.e. absent from the contract), there are also common law doctrines, such as frustration of purpose (commercial impracticability) and impossibility also sometimes available.
Courts Look at The Language of the Force Majeure Clause & Construe It Narrowly
In contract disputes, the courts look to the written language of the contract—whether it contains a force majeure clause and what that clause provides for, specifically. The Texas courts have reiterated that the application and scope of these clauses are entirely dependent upon the terms of the contracts in which they appear; Some force majeure clauses may simply include basic, generic language, while others may be very specific, for example, and include the party experiencing the force majeure event to provide prompt notice to the other party in order to mitigate any potential damages.
However, simply because a contract contains a force majeure clause does not automatically mean that the court will excuse nonperformance, as courts tend to construe these clauses as narrowly as possible in order to hold parties accountable when it comes to written contracts. This means that any event that could possibly be construed as foreseeable and/or part of the risks that parties assume when they enter into contracts, such as economic hardship, a drop in prices, etc. will not excuse nonperformance. In addition, even if successful, these clauses will also sometimes only allow for delay, not complete excuse of nonperformance, and courts may also require that parties use reasonable efforts to overcome any impediment to performance.
Common Law Doctrines Frustration of Purpose (Commercial Impracticability) And Impossibility
If the contract is lacking a force majeure provision, frustration of purpose (commercial impracticability) and impossibility are also available under Texas common law in some circumstances. This applies to changes in the law or court orders that make a party's performance impracticable or impossible as long as that impossibility could not have been anticipated and/or addressed in the contract. If an impossibility is foreseeable, the defense is not available.
It is not only the party seeking to excuse its failure to perform that bears the burden of proving impossibility or impracticability, but they must also prove that they did not create the conditions that made performance impossible or impracticable.
If You Have Any Questions or Concerns, Contact Our Texas Breach of Contract Attorneys
There is no question that courts will have to make a  number of difficult case-by-case determinations when it comes to breach of contract claims related to COVID-19, and attorneys representing parties seeking to excuse performance will need to present a significant amount of evidence as part of their argument.
In these circumstances, the assistance of a reliable Texas contract dispute attorney will go a long way in securing a favorable result. If you have any questions or concerns, contact our Brownsville breach of contract attorneys at Colvin, Saenz, Rodriguez & Kennamer, L.L.P. today to find out about our work to represent clients in all breach of contract claims and contract disputes.
Resource:
qz.com/1833611/force-majeure-wont-help-most-coronavirus-hit-businesses/
https://www.rcclaw.com/texas-supreme-court-upholds-importance-of-language-in-written-contract-including-literal-interpretation-of-conditions-precedent/