The Texas Supreme Court Upholds Plain Language of Contract in Major Oil-Gas Contract Dispute Case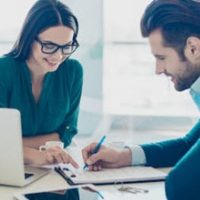 The Texas Supreme Court upheld its deference to the plain language in the contract in a recent case involving a contract's consent to assignment provision. The case involved an oil and gas farmout agreement, where by the plaintiff sued the defendant for failing to sign off on a deal with another party. The plaintiff then sued for breach of contract, tortious interference, and fraud, but the majority found that the contract was unambiguous and required consent, giving the defendant an unqualified right to refuse consent; regardless of whether there were any oral promises made. Once again, the Court finds that a party cannot justifiably rely on an oral statement where the written terms of the contract are clear.
The Case
In the case, the plaintiff was an oil and gas exploration and drilling company and the defendant a publicly-traded oil and gas company that had an interest as a lessee in a lease. The two parties entered into a contract, whereby the plaintiff would own a partial assignment of the defendant's interest in the lease, and that contract specifically indicated that the rights provided to the plaintiff may not be assigned, subleased, or otherwise transferred without the express consent of the defendant. The parties opted not to include qualifying language indicating that consent could not be "unreasonably withheld," although, according to the plaintiff, the defendant reassured the plaintiff that it would provide its consent to assign if that should come up. However, when the time came for the plaintiff to assign its rights to the farmout, the defendant did not consent and, instead, proposed selling its interest in the lease to the plaintiff. As a result, the offer to purchase the assignment by the farmout from the third-party fell through.
Plain Language Of The Contract Controls
While the trial court (and jury) found for the plaintiff, the appeals court agreed with the defendant, finding that that language concerning the defendant withholding consent had been very purposely taken out and the contract was unambiguous in terms of the right to withhold that consent. While the plaintiff ultimately argued that the defendant's refusal to consent was for an illegitimate reason, and that is inconsistent with industry custom, the Supreme Court ultimately found that the consent-to-assign provision was not silent, and imposed a hard consent obligation on the plaintiff.
Contact Our Texas Contract & Breach of Contract Attorneys Today
When it comes to two parties contracting, it is crucial that they work with attorneys that understand just how definitive each word in the contract has to be so as to spell out important terms, such as assignment and consent. At the law firm of Colvin, Saenz, Rodriguez & Kennamer, L.L.P., our Brownsville breach of contract attorneys have helped clients with a number of contracts and contract disputes. Contact us today to find out more about our services.
Resources:
houstonchronicle.com/business/energy/article/Language-edges-custom-in-Texas-Supreme-Court-case-14073161.php
https://www.rcclaw.com/texas-supreme-court-reinforces-the-importance-of-the-contract/