Texas Supreme Court to Hear Business Dispute That Could End Punitive Damages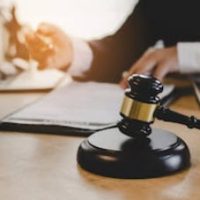 During the second week of December, the Texas Supreme Court heard an important business/commercial litigation case that legal experts indicate could spell the death of punitive damages for civil disputes. The litigation involves claims that one business (Mercedes) intentionally devised a scheme to defraud another (a smaller dealership run by Carduco) via sabotage; specifically, passing on false, misleading statements in an effort to get Carduco out of the way so that Mercedes could secretly negotiate with a competitor.
In 2013, a Texas jury ruled for Carduco, finding that Mercedes had violated Texas deceptive trade practice laws, and ordered them to pay $15 million in compensatory damages and $115 million in punitive damages. On appeal, the Mercedes argued that it had the ability to move forward with its business transactions via a written contract. While the Court of Appeals upheld the $15 million in compensatory damages, it reduced the punitive damage award to $600,000. Mercedes is now appealing the entire punitive damage award to the Texas Supreme Court.
Punitive Damages in Texas
Texas statutes aren't of much help here, as they cap punitive damages at the greater of $200,000 or "two times the amount of economic damages plus the amount equal to non-economic damages up to $750,000," leaving a significant amount of discretion to the courts for damage awards that lie outside these amounts. Previously, the Supreme Court has ruled that punitive damage awards should be limited to a three- or four-to-one ratio.
According to the Court of Appeals of Texas, in this case, because Mercedes had no intention of performing its end of the bargain when it entered the Dealer Agreement, and, instead, intended on working around the buy/sell agreement, this caused Carduco harm, and constitutes an actionable misrepresentation. The Court therefore concluded that the evidence supported the jury's finding of fraud, as well as the fact that Mercedes had a "specific intent to cause substantial injury or harm to Carduco." In a nutshell, the Court found clear and convincing evidence supporting the jury's finding of fraud and malice.
Powerful Interest Groups Weigh In
The case has drawn a lot of attention, including claims from Mercedes that no contract is safe under the current opinion, and that the decision allows any party to rewrite a commercial contract. Meanwhile, powerful interest groups like the Texas Automobile Dealers Association have weighed in, asking that the Texas Supreme Court rule in favor of Carduco and arguing that Mercedes' actions violate good faith and fair dealing and harm the motor vehicle franchisor-franchisee relationship.
Contact Our Texas Commercial Litigation Attorneys
The Brownsville commercial litigation attorneys of Colvin, Saenz, Rodriguez & Kennamer, L.L.P. have been providing strategic legal representation in commercial litigation to business clients throughout Texas for years. We offer specific expertise in contract drafting, and if litigation is inevitable, the very best in commercial litigation services. Contact our attorneys today to find out more.
Resources:
bizjournals.com/dallas/news/2018/12/05/scotx-punitive-damages.html
leagle.com/decision/intxco20160331824