Strategies for Removing a Product Liability Lawsuits to Federal Court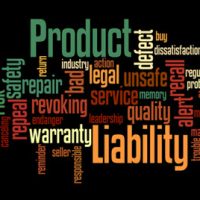 It is no secret that plaintiff's attorneys often engage in blatant forum shopping in the hopes of filing a product liability or other tort claim in a "friendly" jurisdiction more likely to award their client, or clients, a large sum via a jury verdict. As a result, your Brownsville defense team needs to be prepared to take the necessary steps to get this lawsuit either tossed out or removed to federal court.
Benefits of Removing a Tort Claim from State Court to Federal Court  
If a case is litigated in federal court, that means it is subject to stricter pleading standards, more exhaustive discovery of experts, and a better chance of engaging with a broader swath of the community during jury selection.
Procedural Requirement to Remove a Case to Federal Court  
Your defense team generally has the ability to seek removal of a tort case from state court to federal court when the federal court (i.e. the United States District Court within that jurisdiction) has jurisdiction based on the following criteria:
Diversity jurisdiction – when the amount in controversy exceeds $75,000, and the plaintiff(s) and defendant(s) are citizens of different states.
Original subject matter jurisdiction – When the case "arises" under a particular federal law.
Federal courts also have jurisdiction over cases that involve 28 U.S.C. § 1442. This statute applies to a case where a federal officer or agency directed the actions of the defendant. To remove a case on the basis of this statute, you need to show the court the following three things:
Defendant was acting under the direction of the agency or officer;
There is a colorable defense for the defendant; and
There is evidence of a causal nexus between the directives of the federal agency or officer and the conduct of the defendant.

Class Action Cases Removable to Federal Court  
In addition to the above-described methods for removing a case to federal court, if you are being subjected to a class action lawsuit, many recent decisions have supported removal of these types of cases to federal court.
Under the Class Action Fairness Act of 2005, defendants may seek to remove mass claims to federal court when the following factors are met:
The claim seeks monetary damages for 100 or more persons; and
The plaintiffs' claims involve common questions of law or fact.
Though, many plaintiff's attorneys have figured out how to work around these statutory requirements filing multiple cases and each case has less than 100 plaintiffs in total. Of course, this type of action can also be challenged in court.
Schedule a Meeting with a Brownsville Civil Defense Lawyer Today  
As you can see, plaintiff's attorneys utilize a variety of tricks and tactics to exploit state courts and your defense team needs to be prepared to challenge blatant forum shopping and other actions that serve no purpose other than to theoretically bolster the plaintiff's chances of getting into a "friendly" venue. That is why it makes sense to contact the Brownsville civil defense attorneys of Colvin, Saenz, Rodriguez & Kennamer, L.L.P. We know Texas tort law and are ready to aggressively defend you and/or your company today.
Resources:
law.cornell.edu/uscode/text/28/1441
investopedia.com/terms/c/corporatecitizenship.asp