Strategies for Defending Against a Premises Liability Personal Injury Lawsuit in Texas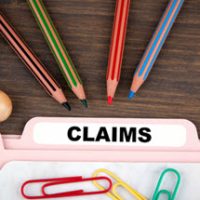 It is one of the most widely known types of personal injury claims – premises liability (also referred to as slip-and-fall liability). These claims often allege that the plaintiff was harmed as a result of negligent maintenance, operation or design of a residential or commercial premise. Claims are often filed against business owners or landlords. Examples of claims include:
Slipping on a wet surface that was known to the property owner or its employees
Insufficient security at the premises
Poor lighting
Failing to maintain railings
Failing to maintain a porch, stairs, or deck

Ways to Defend Against Premises Liability Claims
An important first step in analyzing potential defenses to a premises liability claim is determining the status of the plaintiff at the time of the alleged injury. In Texas, when someone enters onto a piece of property, they can be placed into one of three categories that dictate the governing duty of care for the property owner.
When a person enters onto your property due to an invitation and knows the property owner, they are considered to be an invitee. You owe a fairly high duty of care to an invitee. Specifically, a plaintiff categorized as an invitee can hold you liable for an alleged injury when (i) there was a condition on the property that posed an unreasonable risk of harm to others, (ii) you knew or should have known that the hazardous condition existed and it posed an unreasonable risk; (iii) you knew or should have known that visitors either would not recognize the risk of harm and (iv) you did not use ordinary care to reduce the risk of someone suffering bodily harm.
The next category is a licensee. This is someone who enters onto a piece of property with the permission of the property owner, but is not there due to a direct invitation from the owner. Guests at a party hosted at your home or business are generally considered to be licensees.
Another category is a trespasser. This is someone who enters onto your property without any invitation or consent by the property owner. In Texas, you have virtually no duty of care if a trespasser alleges they were injured while on your premises. 
Open and Obvious Defense
Regardless of the plaintiff's status, if the plaintiff is aware of a hazardous condition and suffers harm from that condition, you can raise the affirmative defense that the hazard was "open and obvious." This is a common sense legal principle that when someone enters onto another individual's property, they have a duty to protect themselves from that hazard. 
Speak to an Experienced Brownsville Premises Liability Defense Lawyer Today
If you or your business is being sued by a plaintiff alleging a slip-and-fall injury, it is important to retain the services of knowledgeable and skills Brownsville premises liability defense attorneys. The Brownsville law firm of Colvin, Saenz, Rodriguez & Kennamer, L.L.P. is ready and able to assist. Our team of defense attorneys possess decades of experience representing corporations, insurance companies, and individuals and defending against civil claims.
Resources:
law360.com/articles/668551/putting-texas-premises-liability-law-in-perspective