Senate Passed "Right to Try" Legislation That Would Expose Drug Makers to Significant Civil Liability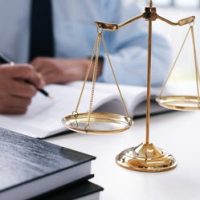 The United States Senate recently passed, by unanimous approval, a piece of legislation titled the Trickett Wendler Right to Try Act. The bill would allow extremely ill patients across the country to request access to experimental medication that has not yet been approved by the Food and Drug Administration (FDA). The legislation was drafted by Wisconsin Senator Ron Johnson (R) and has been supported by the Goldwater Institute and Vice President Mike Pence.
There are currently 37 states that have similar "right-to-try" laws on the books. This federal legislation is actually much broader than many state laws since it would allow patients with serious illnesses to participate rather than limiting the program to patients with imminently deadly conditions, such as muscular dystrophy, according to Politico.com. 
Limitations on the Legislation
This bill would not allow sick patients to simply try any and all experimental medications. The drugs would need to have already undergone preliminary testing on humans and continue to be evaluated by the FDA. Also, to become eligible, there needs to be evidence that a patient exhausted other treatment options and is unable to participate in clinical trials that are currently ongoing. 
Legislation Presents Significant Liability Concerns
Despite the legislation containing a section titled "No Liability" there are in fact numerous liability issues in this bill. Specifically, § 561(B) states that a sponsor, manufacturer, prescriber, dispenser, or other individual entity that provides an "eligible investigational drug" to an "eligible patient" will enjoy no liability. However, this section contains a significant loophole – if there is evidence of conduct that "constitutes reckless or willful misconduct, gross negligence, or an intentional tort" then there may be civil liability for an alleged injury related to the experimental medication. Further down this sub-section, the liability concerns worsen.
As you can see, there are some very real scenarios where a sick patient receives an experimental drug, subsequently passes away, and a representative of the decedent's estate decides to file a wrongful death claim alleging reckless or willful misconduct. This reckless and/or willful misconduct standard is typically utilized for the potential award of punitive damages in a civil case. These claims often survive challenges by defense counsel to get them dismissed from Multi-District Litigation claims.
In summation, the no liability sub-section of this bill is in fact rife with potential liability exposure and drug manufacturers, prescribers, etc. need to be on notice. 
Speak to an Experienced Brownsville Defense Attorney Today
Pharmaceutical companies are often the target of litigation in both federal and state courts across the country. That is why the experienced Brownsville attorneys at Colvin, Saenz, Rodriguez & Kennamer, L.L.P. work tirelessly to protect the interests of their pharmaceutical clients and will challenge baseless civil claims filed by plaintiff's lawyers. We apply our well-seasoned trial skills and experience to the complex litigation of claims involving prescription drugs and medical devices. Learn more by contacting our office today.
Resources:
politico.com/story/2017/08/03/senate-right-to-try-drug-bill-241293
congress.gov/congressional-record/2017/08/03/senate-section/article/S4788-1