FDA Moves to Change Medical Device Approval Process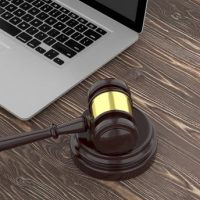 Recently, the Food and Drug Administration (FDA) announced that it would be changing the 501(k) medical device approval rules in an effort to ensure that new devices are specifically incorporating up-to-date performance and safety standards. The 501(k) clearance process was designed to offer expedited approval for products that are "substantially equivalent" to those already on the market—products known as "predicate devices." The new proposal involves no longer approving products that rely on predicates that are more than 10 years old.
The decision was announced in conjunction with the recent International Consortium of Investigative Journalists report, which provides reports on more than 80,000 deaths in the U.S. due to defective medical devices just over the last 10 years. The landscape of medical device technology has also come under fire recently due to the reported malfunctioning of a number of devices, such as breast implants and heart valves.
The 501(k) Program
The 501(k) program is the most common procedure used to approve medical devices. It requires device manufacturers to notify the FDA of their intent to market a medical device at least 90 days in advance. In 2017 alone, more than 80 percent of all medical devices were approved through the program, and of these devices, approximately 20 percent were based on predicate devices that are more than 10 years old.
Manufacturers' Concerns over Proposed Changes
A number of manufacturers expressed concern over this announcement, as not only is reliance upon older predicates often necessary (especially when newer predicates aren't available), but older predicates can also provide helpful information that makes new devices even safer. In addition, many also pointed out that the FDA's plan may very well exceed its statutory authority, and, instead, require explicit approval from Congress.
There is no question that if the proposal is finalized, costs will significantly increase for manufacturers because they will no longer be able to rely on older predicates, and will thus have to innovate in order to account for this gap. Companies can also expect increased agency scrutiny when submitting information on 501(k) submissions, and they may very well need to come up with an alternative if they are in the process of developing a new device based on a predicate that is more than 10 years old.
Contact Our Texas Defective Medical Device Attorneys
FDA approval of these devices, and the procedures that the agency relies on to do so, directly affects litigation claims brought alleging that dangerously defective products were released onto the market and harmed someone. If you are a manufacturer or pharmaceutical company fighting a claim that you released dangerously defective products onto the market, in spite of FDA approval, contact our Brownsville defective medical device attorneys at Colvin, Saenz, Rodriguez & Kennamer, L.L.P. to facilitate a productive and strategic defense.
Resource:
healthlawadvisor.com/2018/12/11/fda-to-overhaul-medical-device-approval-process/
fda.gov/medicaldevices/productsandmedicalprocedures/deviceapprovalsandclearances/510kclearances/
https://www.rcclaw.com/how-the-plaintiff-was-harmed-matters/