Circumstances That Allow Plaintiffs to Sue Manufacturers for Medical Devices Already Approved By the FDA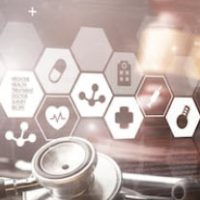 A recent ruling by a federal magistrate judge could have major repercussions for medical device manufacturers; specifically, manufacturers and other companies connected to spinal cord stimulators.
The Case
The case was brought against St. Jude Medical, Inc., St. Jude Medical S.C., Inc., Abbott Laboratories, Inc. and Advanced Neuromodulation Systems, Inc. (d/b/a St. Jude Medical Neuromodulation Division). The plaintiff initially underwent a trial placement of the device and then, at the advice of her physician, decided to proceed with the permanent implantation of the device in her body; both times with a St. Jude representative present during the procedures. Only when she started using a bone stimulator, under the advice of her physician, did she allegedly start to experience discomfort where the device had been implanted. The device was eventually removed, and the plaintiff now claims that she has and will continue to suffer from severe pain and emotional suffering due to the device being placed in her body.
Defendant St. Jude moved to dismiss the claims, arguing that they were preempted by federal law. The United States District Judge granted its motion, finding that the initial complaint did not plausibly allege the facts necessary to rebut Defendant's federal preemption argument, but also allowed Plaintiffs to amend their complaint. In their amended complaint, plaintiffs asserted claims under state law for breach of express warranty and implied warranties of merchantability and fitness, manufacture and/or sale of a dangerous chattel, and loss of consortium. St. Jude maintained that Plaintiffs' claims were still preempted by federal law, and also argued that Plaintiffs failed to state a plausible claim for relief.
Federal Preemption in Defective Medical Device Litigation
Preemption is an important legal concept when it comes to defending against claims brought against medical devices. In this context, it effectively means that medical devices like the spinal cord stimulators, as regulated by federal oversight, have already undergone a "rigorous process of federal review" in order to be evaluated for effectiveness and safety. Once that a device has received premarket approval under this process, the manufacturer is effectively barred from making any changes to the product or its labeling without first obtaining explicit permission from the Food and Drug Administration (FDA). Any manufacturer seeking to make any changes has to go through a rigorous process of submitting an application for supplemental premarket approval to the FDA, and then wait, as a process similar to the initial approval process is conducted. This leaves very little room for additional state regulation, especially given that federal law governing this process contains a very "broad express preemption provision." In other words, given the extensive approval process these products have undergone, under extreme federal scrutiny, and also given the extensive limitations that manufacturers have both during and after this process, it is arguably unfair to open them up to new claims as established by state laws.
However, in this case, the judge allowed Plaintiffs to proceed with the claims because the federal law does not apply to what's known as "parallel claims"; i.e. state requirements that incorporate existing federal requirements, and are therefore not new requirements. In other words, if a plaintiff brings a state claim, arguing that they are entitled to damages if a company has violated an FDA regulation, that is not barred by federal preemption.
Contact Our Texas Defective Medical Device Defense Attorneys to Find Out More
When it comes to defending complex claims brought in connection with medical devices, your company should work with the very best. Contact our Brownsville defective medical device attorneys at Colvin, Saenz, Rodriguez & Kennamer, L.L.P. today to find out more about our excellent legal services in this area.
Resource:
law.com/delawarelawweekly/2019/02/04/st-jude-to-face-products-claim-over-allegedly-faulty-medical-device/
https://www.rcclaw.com/fda-moves-to-change-medical-device-approval-process/