Mirena IUD Litigation Prime Example of Taking on Alleged Causation Experts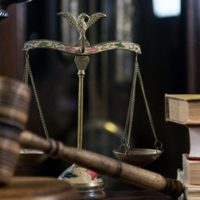 There has been a bevy of litigation surrounding Mirena IUDs, a popular birth control device used by women across the country. A lawsuit was filed against the manufacturer alleging that the device caused idiopathic intracranial hypertension ("IIH"), which is a brain disorder resulting from increased pressure in the brain and central nervous system.

Scant Evidence to Support Claim
What was the evidentiary basis to substantiate this claim? It turns out just one published study was provided as evidence; indeed, only one that has ever linked the Mirena IUD with the development of IIH.
Dr. Mahyar Etminan was the lead author of this study. It included the results of an epidemiological study and an analysis of "adverse events" (i.e. alleged harms) reported in the FDA's Adverse Event Reporting System (FAERs). The study is deeply flawed and highly questionable. For example, the epidemiological study did not show that people using a Mirena IUD had an increased risk of developing IIH, when compared to oral contraceptives. Instead, the study relied on adverse events reported in the FAERs database. The study claimed that there was a higher-than-expected proportion of IIH reports with people using a Mirena IUD, when compared to all products in the FAERs database. The problem is that adverse event reporting is woefully insufficient in demonstrating any alleged causation. In fact, courts in Texas have outright refused to admit FAERs data into evidence during trial. See Reynolds v. Warthan, 896 S.W.2d 823 (Tex. App. March 17, 1995)(submission of [an FAER] does not necessarily constitute an admission that the drug caused the adverse reaction).

Disowning a Weak Study
When defense lawyers began reviewing Dr. Etminan's work and had a chance to challenge the findings, he eventually executed an affidavit effectively refuting the findings of his study. Dr. Etminan, in the affidavit, admitted that the methodology in the study was flawed and did not support its conclusion. He has since withdrawn from multiple Mirena IUD cases as a causation expert.

Like Watching a Building Collapse
The ramifications of Dr. Etiman disavowing his own study cannot be overstated. There are other named causation experts planning to testify on behalf of the plaintiffs in this multi-district litigation. However, all of these "experts" relied on Dr. Etminan's study with the flawed FAERs analysis. It is quite possible that more experts will have to withdraw, or at the very least plaintiff's counsel will need to file a motion to amend their expert witness designations.

Despite Crumbling Case, MDL Status Granted
The Mirena IUD cases alleging development of IIH were recently consolidated into an MDL in the Southern District of New York (SDNY). This was a befuddling decision by the SDNY since, given the lack of evidence substantiating causation between the use of a Mirena IUD and IIH, the claims brought by the plaintiffs should be dismissed.

Experienced Brownsville Defense Attorneys in Medical Device Litigation
As you can see, meticulous review of a so-called expert's study led to a major victory for a medical device manufacturer. Colvin, Saenz, Rodriguez & Kennamer, L.L.P. is ready to provide the same type of tireless work ethic to defend your company against claims of failure to warn, misrepresentation, and other torts. For a confidential consultation with an experienced attorney at our firm, contact our office at 956-542-7441.
Resources:
lexislegalnews.com/articles/7097/federal-new-jersey-judges-order-settlement-conference-in-mirena-iud-cases
nysd.uscourts.gov/mdl/13MD02434