In Spite Of Department of Justice's Lenient Approach to Corporate Liability, Texas Supreme Court Upholds Claim against Corporate Officer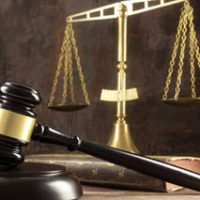 The national Justice Department (DOJ) has repeatedly assured the U.S. business world that they plan to take a hands-off approach when it comes to corporate liability. Specifically, federal prosecutors have implemented leniency with regard to the Foreign Corrupt Practices Act (FCPA), deciding not to prosecute when a corporation voluntarily discloses violation(s) to the government.
Still, this spring, the Texas Supreme Court overturned a decision out the Austin Court of Appeals holding that a corporate official could not be held personally liable for environmental violations unless they engaged in fraudulent or tortious acts. Instead, the Texas Supreme Court held that if an individual personally violates the Water Code, they could not use their corporate title as a shield. Below, we discuss these opposing trends in greater detail.
Implementation of the Foreign Corrupt Practices Act
The DOJ's hands-off approach arguably makes sense, as not only do criminal convictions against corporations more frequently end up punishing innocent employees and shareholders more than the companies themselves, but other avenues of enforcement already exist to ensure that corporate wrongdoing is addressed.
Still, under the FCPA's Corporate Enforcement Policy, the government retains a significant amount of discretion in deciding whether the Policy's requirements—such as timely and appropriate remediation and effective compliance and ethics—have been met. Federal prosecutors can also opt out of the presumption of non-prosecution if they find that aggravating circumstances—such as pervasive misconduct—are involved. This is why companies should still work with experienced corporate counsel, as they are required to cover significant financial penalties and legal fees, such as disgorgement, forfeiture, and/or restitution. Any agreement entered into with the government needs to be air-tight.
Texas Supreme Court Takes Stringent Approach On Toxic Violations
This spring, the Texas Supreme Court upheld a trial court's decision to assess civil penalties under the Texas Water Code for actions that a corporate official performed as an employee of White Lion Holdings, L.L.C. (in addition to assessing penalties against the company, White Lion, as well). The State of Texas alleged that the individual corporate officer and the company actively engaged in activities to remove treatment systems necessary to meet the requirements put in place by the Texas Commission on Environmental Quality under the Texas Water Code. While the Austin Court of Appeals disagreed, concluding that corporate officers could only be found liable if their conduct was fraudulent and/or tortious (and this conduct was specifically lacking in the case), the State of Texas ultimately prevailed in convincing the state Supreme Court that the plain meaning of the Texas Water Code holds any individual liable if they allow, cause, or permit a violation. The statute dictates a civil penalty against the individual totaling between $50 and $25,000 for each day of violation. Ultimately, the Court found that an individual's status as a corporate officer does not shield them from liability if they personally participate in wrongful conduct under the law.
Texas Corporate Liability Attorneys
If you as a corporate officer, or your company, are being accused of legal violations, you need to work with experienced corporate counsel to build your defense and ensure that you are properly protected in any settlement you enter into with the government. Contact our Texas corporate liability attorneys at Colvin, Saenz, Rodriguez & Kennamer, L.L.P. today to find out more.
Resource:
forbes.com/sites/insider/2018/03/08/prosecuting-corporations-not-high-on-administrations-to-do-list/#2349fa8f5042