Court Rules That Government Contractors May Be Liable Under CERCLA in Toxic Tort Cases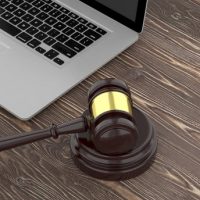 A recent decision out of a federal court is important for businesses and insurance companies who could potentially face toxic tort allegations to be aware of.
In the case, the Environmental Protection Agency (EPA) contracted with an environmental cleanup firm ("Environmental Restoration, LLC") to repair draining problems at the Gold King Mine in Colorado, which had been the focus of federal and state cleanup efforts for decades. In August 2015, while the company was repairing drainage problems on the site, the contractor employees led by the EPA hit a spring, causing three million gallons of untreated drained to flow downstream and extensive damage to the environment.
The Case
As a result, the Navajo Nation and state of New Mexico sued the EPA, Environmental Restoration LLC, and the Gold King Mine site under the Comprehensive Environmental Response, Compensation, and Liability Act (CERCLA), as well as state tort law. Environmental Restoration LLC argued that it was not a "covered person" under CERCLA, and that it was immune from being sued under state tort law due to federal preemption and the "government contractor defense."
The Court disagreed, finding that, even though the EPA may ultimately have exclusive control over a site at the time of an accident, Environmental Restoration LLC was still found to be covered by CERCLA due to the statute's definitions of "arranger" (anyone who, by agreement, contract, or otherwise, arranges for disposal or treatment of hazardous substances), "operator" (anyone who owned or operated the facility at the time of contamination), and/or "transporter" (anyone who accepts any hazardous substance for transport to disposal or treatment facility where contamination occurs). The Court also ruled that more information was needed before it could rule on whether the state tort law damage claims were preempted by CERCLA.
In addition, the Court decided that, in order for a company like Environmental Restoration LLC to be able to successfully use the "government contractor defense," that company must first demonstrate that:
The EPA approved reasonably precise cleanup procedures;
The company followed these precise instructions; and
The company revealed any dangers regarding the work activity that the EPA was previously unaware of.
Implications for Companies & Insurance Coverage
Because the judge in this case ruled that a government contractor can be found liable for contamination cleanup—even if they were working under the supervision of the federal government—companies employed by the government as contractors should not only take note of this decision, but ensure that any liability issues associated with the decision are raised outright in contracts and insurance agreements in order to ensure that they are properly protected.
Texas Toxic Tort Defense Attorneys
Toxic tort cases are extremely complex. If you are dealing with one as a defendant company, you want to ensure that you work with the very best legal representation. And if you are a contractor, you should work with attorneys who are experienced in assisting companies guard against large-scale liability in circumstances like these up-front. Contact the Brownsville, Texas toxic tort defense attorneys of Colvin, Saenz, Rodriguez & Kennamer, L.L.P. today to find out more.
Resources:
lexology.com/library/detail.aspx?g=af22fb24-5830-4f4f-9d67-c2f617ce0c8f
epa.gov/laws-regulations/summary-comprehensive-environmental-response-compensation-and-liability-act