Automotive Products Liability and Autonomous Vehicles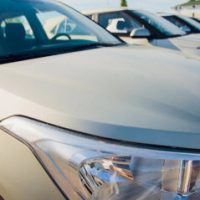 While there is no question that autonomous vehicles (AVs) will prevent many accidents every year, what to do when accidents arise is still ultimately a question of product liability. Concerns over product liability are now one of the main obstacles to the industry's development and sales.
As these vehicles gain more and more traction within our society, questions inevitably arise as to product liability and to what extent component suppliers, manufacturers, and technology companies will assume liability for the performance of their systems. Specifically, some experts say that there will be a significant shift from personal auto to commercial insurance and product liability, but the strongest growth (in terms of insurance) will be in the area of product liability, and there is no question that autonomous vehicle product liability is going to be different from standard product liability.
Potential Defenses in AV Product Liability Cases
While technology companies originally wanted to insure the risks associated with autonomous vehicles, according to experts, at this time, they will only self insure for technology problems directly linked to their own systems. This is understandable, as there will be numerous liability issues linked to drivers themselves also making mistakes, such as failing to download new software when prompted. It is also entirely possible that users will modify their autonomous vehicles, or adjust the sensors and/or other parts in order to tailor the vehicles to their own needs.
Another potential product liability defense for autonomous vehicle manufacturers could involve the claim that a safer design could not have been produced at the time the vehicle was sold because a safer design was not technologically available. This defense could be viable in some states, but not necessarily all. Some states have also gone so far as to already propose liability exemptions for manufacturers regarding unapproved modifications, which could very well cover autonomous vehicles.
Managing the Risks
As these vehicles become more and more mainstream, manufacturers will be able to take a look at risk management results and prioritize risks and risk mitigation measures. Adherence to the principles of international standards can help bolster the credibility of manufacturers' risk management programs, which then provides a foundation for a defense against possible accusations that unsafe autonomous vehicles have been produced. Some of these standards include IEC 61508, ISO 31000, ISO 26262, and software development guidelines from the Motor Industry Software Reliability Association.
Texas Automotive Product Liability Defense Attorneys
At Colvin, Saenz, Rodriguez & Kennamer, L.L.P., we apply decades of experience in product liability defense to represent automobile and component parts manufacturers in litigation. If you have been accused of automotive design defects, contact one of our Brownsville automotive product liability defense attorneys to find out how we can help.
Resource:
businessinsurance.com/article/20180524/NEWS06/912321511/Autonomous-vehicles-will-shift-liability-profile-experts-say-David-Carlson-Marsh