When Etsy and Small Business Owners Are Sued for Products Liability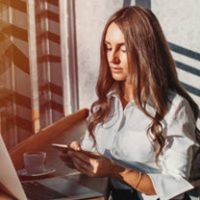 When people think of product liability defense, they usually think of major products and manufacturers, such as the pharmaceutical industry. However, product liability claims also affect small business owners who sell on websites such as Etsy. Subsequently, in spite of the company's disclaimers concerning product liability lawsuits, Etsy, its sellers, and related companies are still sometimes sued in connection with product liability, as we discuss below:
Lawsuit By Plaintiff Who Was Given A Gift Off Of The Website
One such lawsuit was filed in early May by a woman who alleges that her child was strangled to death due to a product someone else purchased for her on Etsy. Although Etsy's Terms of Use state that the company does not provide any warranties when it comes to the legality, quality, and/or safety of the products it sells on its site, any claims brought must be brought directly against the seller who is selling on the website, and anyone who shops on the site releases the company from any claims, this plaintiff alleges that she did not agree to the terms of use since the item was given to her as a gift by someone else who purchased the item off of the website.
So Small Business Owners On These Websites Have Product Liability Insurance?
While some sellers on websites like Etsy have product liability insurance, this is not a technical requirement when it comes to selling your product on Etsy. Etsy itself also offers a number of insurance policies to provide for broad coverage of such risks as business operations interruption, general liability, errors, omissions, employment, data breaches, product liability, crime, and officers liability, etc., however, again, it is not mandatory to take out an insurance policy as a seller on the website.
Consumer Product Safety Commission Testing Requirements
In 2008, the Consumer Product Safety Commission put in place new rules that require manufacturers of children's toys, specifically, to certify that their products have been tested by an authorized third party.  While "small batch manufacturers" with "low annual production cycles" were exempt from these 2008 specific testing requirements, they still faced new compliance rules that took effect in 2012. Reportedly, these rules include "artisans" (I.e. presumably smaller business owners who sell on websites like Etsy), but does that mean that everyone who sells children's toys on Etsy is violating the law if they fail to get these products tested by an authorized third party first?
Yes, according to CPSIA product testing requirements, minimum federal safety requirements must be met for any and all children's products being sold in the U.S. Although regulatory requirements vary for each product, ultimately, most producers of children's products are seeking a Children's Product Certificate after passing tests run by a CPSC-accepted lab.
Contact Our Texas Business & Products Liability Defense Attorneys to Find Out More
If you are a small business owner in Texas who is concerned that you could be facing a product liability claim and/or have questions about what is required, legally, in order to ensure you're your business is protected, contact our experienced Brownsville product liability defense attorneys at Colvin, Saenz, Rodriguez & Kennamer, L.L.P. today.
Resource:
ecommercebytes.com/2019/05/07/etsy-seller-sued-after-heartbreaking-death-of-a-child/
https://www.rcclaw.com/u-s-supreme-court-rules-that-product-manufacturers-can-be-held-liable-for-third-party-modifications-in-maritime-law-context/