U.S. Supreme Court May Weigh in On Jurisdiction When It Comes to Automotive Product Liability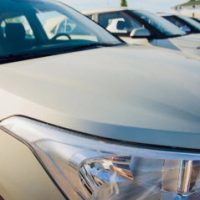 Two cases that the U.S. Supreme Court will consider hearing in January could determine where, exactly, car companies can be sued for defects. The cases involve product liability claims brought against Ford Motor Co., which is arguing that it should not be able to be sued in the state where the drivers alleging product defects were injured or killed when the vehicles were purchased in other states. Specifically, the company alleges that courts in those states cannot exercise what is referred to in litigation as "specific personal jurisdiction" because there are not enough contacts with those states in terms of Ford or the plaintiffs' activities.  Ford and other automakers have had some success with the argument in three federal district courts, which dismissed similar cases involving Ford vehicles that were purchased out of state. At the same time, top courts in Minnesota and Montana disagreed with Ford, and allowed the company to be sued there under these case circumstances.
If It Sides with Ford, This Could Completely Change Automotive Product Liability Litigation
If the Court hears the cases and sides with Ford, this would mark a significant change (and win) for automobile manufacturers. The argument that auto manufacturers cannot be held liable in states where they have sold cars is contrary to the history of specific personal jurisdiction determinations. There is no question that this would make litigation significantly more difficult for plaintiffs to bring, as they would then have to go after manufacturers based on general jurisdiction, which is based on some types of courts being able to hear cases that arise within their geographic area. Perhaps most importantly, the statute of limitations would be of significant concern for plaintiffs, who would be forced to bring lawsuits in other states, where the time is more likely to have run out. In particular, there are a number of costs incurred for a plaintiff who has to litigate in another state because their current case is dismissed due to a lack of jurisdiction.
Indeed, when it comes to companies like Ford, there is a strong interest in staying in courts in states that have created more restrictive product liability laws that are favorable to large companies because they make it more difficult for cases to come before juries and, in some cases, have a cap on damages that plaintiffs can recover. As a result, cases involving jurisdiction questions like these are extremely important.
Contact Our Texas Automotive Product Liability Defense Attorneys
Colvin, Saenz, Rodriguez & Kennamer, L.L.P. has decades of experience in products liability defense, representing a wide variety of automobile and components parts manufacturers in automotive design defect litigation. If you are facing liability for a potential product defect, contact our Brownsville automotive product liability defense attorneys today to find out more about our services.
Resource:
bloomberglaw.com/product-liability-and-toxics-law/where-to-sue-a-car-company-for-defects-scotus-might-weigh-in