The Joint Employer Rule Is Back: How This Will Affect Corporate Liability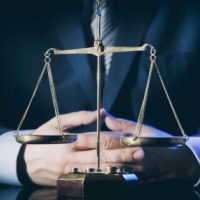 Recently, the National Labor Relations Board (NLRB) reinstated an Obama-era rule which vastly expanded corporate legal liability; a rule known as the "joint employer" rule. In a nutshell, the rule effectively expands the ability for one business to be held legally liable for the workplace policies at another business, particularly in instances of franchises, whereby franchisees merely rent out the corporate brand.
This move could significantly increase the amount of corporate defense litigation businesses will have to engage in in order to defend liability lawsuits, and many businesses are therefore now scrambling in an attempt to get the Senate to undo the move via federal legislation.
Hy-Brand and Browning-Ferris Decisions & Standards
The decision came as a shock to many after the NLRB effectively resolved the issue last year in the "Hy-Brand" case, voting to overturn the 2015 Browning-Ferris decision, which created the higher joint employer standard that became a burden to and created additional legal liability for many businesses. The Browning-Ferris decision had changed the standard (for when one business could be held legally liable for the workplace policies at another business) from having to exert "direct control" over that other company's policies to a more vague standard which seemed to imply that all one business had to exert was indirect control over the other business in order to be found legally liable for that other business.
H.R. 3441: The Save Local Business Act
Immediately prior to this decision, the House passed the "Save Local Business Act," which would have restored direct control as the standard. However, the Hy-brand decision removed a sense of urgency in getting the legislation passed by the Senate and written into law. All of this has changed once that NLRB vacated the Hy-Brand decision, having found that one of NLRB board members should have recused himself from voting in the case due to a conflict of interest.  As a result, business groups are now scrambling to get the Save Local Business Act passed by the Senate and written into law, indicating that the joint employer rule could mean the "end of the franchising business as we know it."
Specifically, the proposed law would amend the National Labor Relations Act and the Fair Labor Standards Act to define a joint employer (with respect to an employee) as someone who exerts direct, actual, and immediate (not in a limited and routine) significant control over the essential terms and conditions of employment. Examples listed include hiring, discharging, determining pay rates and benefits, supervision, work schedules, discipline, etc.
Brownsville Corporate Defense Attorneys
If your business is facing potential legal liability due to the joint employer rule or any other corporate defense issue, speak with our Texas corporate defense lawyers at Colvin, Saenz, Rodriguez & Kennamer, L.L.P. today to find out how we can help.
Resources:
washingtonexaminer.com/business-renews-senate-lobbying-push-after-nlrb-reversal-on-corporate-liability/article/2650478
congress.gov/bill/115th-congress/house-bill/3441