The Difference between "Seller" and "Marketplace" in Product Liability Litigation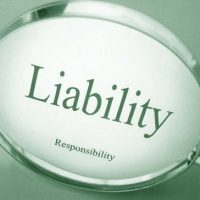 June marked another successful liability ruling in Amazon's favor, where yet another judge found that even though a product was purchased off Amazon's website, Amazon itself was not responsible for damage or injuries caused by that product (i.e. in a product liability claim).
This particular case involved an "exploding hoverboard," which reportedly burned down a family's house due to a dangerous defect. The plaintiff in the case claimed that Amazon did not provide proper warning about the dangers that the company knew existed with the product (even though Amazon was not the manufacturer).
Judges Unwilling To Equate Middleman to Seller
Amazon has been successfully fending off liability in this type of litigation over the last four years by arguing that it is simply the "marketplace," allowing customers to be linked to those selling products, and thus not a part of the liability chain when it comes to defective or dangerous products. In other words, the company is simply the "middleman," and has done its due diligence by taking measures to ensure that suspicious products are not listed on its site and removing products when necessary.
Specifically, judges have likened Amazon to "a sort of newspaper classified ad section, connecting potential consumers with eager sellers," thus finding that the company cannot be held liable under a strict products liability theory. Just because a consumer cannot find an original manufacturer of a product does not necessarily mean that Amazon is a "co-seller" of the product itself.
Amazon has also successfully defended itself in intellectual property lawsuits under the same theory: that, because Amazon is not technically the "seller," it also cannot be held liable for infringement.
Awareness and/Or Concern Over Product Does Not Point to Liability
In the recent hoverboard case, plaintiffs argued that evidence indicating that Amazon execs were concerned about the hoverboards sold on the site demonstrated both knowledge and culpability. Indeed, Amazon defended its action, indicating that it had closely monitored risks with the hoverboards since they were first offered for sale, and that it was not only the first retailer to halt sales, but it had also sent an alert and offered refunds to customers who had purchased the products. The judge agreed with Amazon, indicating that this concern does not equate to legal responsibility, again reiterating that Amazon was "simply used by an outside merchant as the platform to list the product." 
Duty to Warn Laws
It is also important to note that duty to warn customers about a product—and what this specifically entails—depends upon state law. For example, if a product is manufactured and sold by other entities, judges have held that Amazon cannot be held to have violated any duty to warn customers about a product. 
Texas Product Liability Corporate Defense Attorneys
The product liability defense attorneys of Colvin, Saenz, Rodriguez & Kennamer, L.L.P. are dedicated to defending innocent companies against frivolous product liability claims. Contact our attorneys today; we serve corporate clients in Brownsville and surrounding areas of Texas.
Resource:
cnbc.com/2018/06/02/amazon-not-liable-for-exploding-hoverboard-marketplace-argument-wins.html