Texas Modernizes and Amends Rules of Civil Procedure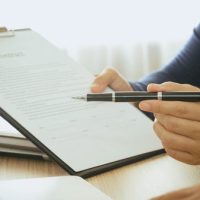 In almost all litigation in the modern age, electronic evidence is becoming a huge source of contention, and much of the fighting in lengthy and protracted civil litigation can be avoided when the defense can locate substantially incriminating or even exculpatory evidence early on in the process. Likewise, locating litigants can be challenging and highly frustrating when in-person service cannot be obtained, yet whereabouts are clear from public social media profiles. Fortunately, the Texas Code of Civil Procedure was recently amended by a Texas Supreme Court order dated August 25, 2020. Here's what changed and why it's important.
Modernization of Rules Pertaining to Service  
First, through the new rules outlined in the Order, the Texas Supreme Court has brought formal service of process into the modern age. If a process server is unable to locate a defendant, then a plaintiff or their attorney can request the court's permission to attempt alternative service  "in any other manner, including electronically by social media, email, or other technology, that the [process server's] statement or other evidence shows will be reasonably effective to give the defendant notice of the suit."
The only way to read this change is that now plaintiffs can potentially serve potential defendants through social media accounts, such as instant messenger, facebook, and twitter. It's important to note that litigators have some time to get ready, as this rule will not actually take effect until January 1, 2021. In fact, the Texas Supreme Court is still allowing public comment on the changes.
Changes to Expert Disclosures  
Perhaps one of the more daunting issues in much of civil practice is deciding how soon to consult with or disclose retained experts. Previously, expert disclosures were required to be provided to opposing parties in one's initial disclosures. This puts a lot of expense and onus on a litigant to invest considerable time and money long before the merits of a case may be fully known.
Now, following the changes to the rules, such expert disclosures are no longer required to be provided in the initial disclosures. Rather, they are due 90 days prior to a request for affirmative relief or just 60 days prior to trial.
Lastly, unlike before, now litigants will need to provide their pre-trial disclosures (including any witness lists and exhibit lists) no less than 30 days prior to the start of trial. This is very helpful to defense counsel in many cases, as plaintiff's attorneys tend to be notorious for waiting until the final hour to disclose witnesses and exhibits. Often, when negotiations are ongoing up to the time of trial, this can put a heavier burden on a plaintiff's attorney to commit to the expense and time expenditure of disclosing these things well before trial. However, this too can provide insight and aid in fruitful negotiations when done correctly.
Aggressive Defense and Skilled Litigation  
When the stakes are high in south Texas, a team of experienced Brownsville insurance coverage attorneys stands ready to protect what matters most. For all civil defense litigation matters in south Texas, call or visit the team of Colvin, Saenz, Rodriguez & Kennamer, L.L.P. today, and learn what sets us apart.
Resource:
txcourts.gov/media/1449614/209101.pdf
https://www.rcclaw.com/texas-supreme-court-rules-against-insurance-company-in-deepwater-horizon-case/