Texas Bad Faith Claims – Independent Injury Not Required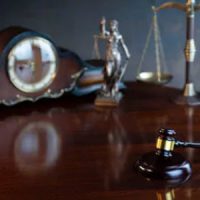 For insurance adjusters and risk managers, bad faith claims are among the most serious claims they handle. They not only allege a harm that has been left uncompensated, but they allege that the insurance carrier has deliberately broken the rules. The Texas Appellate Court recently held that there does not need to be a specific or unique injury for bad faith in order to recover compensation.
At Colvin, Saenz, Rodriguez & Kennamer, L.L.P., our insurance coverage team works hard to reduce risk, limit exposure, and protect the hard-earned profits of every client. Here are some things to keep mind when working to resolve an insurance claim for bad faith.
Bad Faith is Not the Same as Disagreement  
Some insureds and even their attorneys may attempt to posture a case for bad faith in hopes of recovering more money than if they just handled the claim fairly. In truth, bad faith is not the same as simply disagreeing about value. Here are a number of things that can, however, be considered bad faith, assuming all the pieces fall into place:
Unreasonable delay. This means there's no legitimate explanation.
Refusing to acknowledge a claim.
Failing to perform a reasonably thorough investigation.
Failing to make reasonable and fair settlement offers in a timely manner. Keep in mind that if liability is in dispute, there is no legal obligation to make settlement offers.
Making unreasonably low settlement offers. This is a touchy area, but it needs to be so low that no reasonable person would value the claim at that amount.
Misrepresenting coverage amounts or types of coverage.
Requiring burdensome documentation or creating other unnecessary hurdles to avoid paying a claim.
Threatening claimants or refusing to speak to the claimant's attorney.
Any other form of abuse, harassment, or intentional practice designed to unfairly deny a person their rights under a contract.
Types of Bad Faith  
There are two primary types of bad faith – third-party claims against a liability carrier (a negligent party's insurance) and first-party claims against the insured's own carrier. Where there is a contractual obligation to protect the insured (first-party claims), the rules can be much tougher for the insurance company.
Changes in Proving Independent Injury  
On May 11, 2018, the Appellate Court in Texas held that the "independent injury" rule was no longer applicable in bad faith claims. In other words, per the court's decision in Aldous, PC v. Darwin National Assurance Co., the Fifth District Appellate Court held that there need not be an independent injury (something beyond the insurance carrier's bad practices) in order to recover. For a long time, the law had held that extra-contractual damages were not collectible without specific proof of a unique injury. This case changed this. Now, there is no need to specifically prove that the insurance company's bad faith caused a harm of its own in order to recover. As long as there is a recognizable underlying claim for injuries, there needs be no proof that bad faith complicated things or made a new type of damage (i.e. loss of income, delayed medical care, etc.).
If your company is working to reduce risk and minimize the exposure to bad faith claims, you need a top insurance defense team to represent your insureds. Contact the Brownsville insurance coverage attorneys at Colvin, Saenz, Rodriguez & Kennamer, L.L.P. today and find out how we can help.