Strategy for Getting a Case Out of State Court and into Federal Court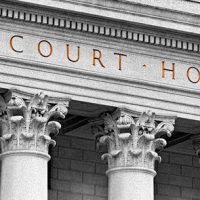 Plaintiffs lawyers often try to invoke something commonly referred to as the forum defendant rule in order to keep a defendant in state court where the plaintiff attorney believes they have a better chance of securing a verdict in their favor. This rule is codified in Chapter 21 of the United States Code § 1332(a) and basically states that a defendant cannot remove a case to federal court if there is a pending matter in the defendant's "home state." For a corporate defendant, home state is defined in § 1332(c)(1) stating that a corporation shall be deemed a citizen of every state and foreign state by which it has been incorporated and of the state or foreign state where it has its principal place of business.
A strategy to combat the forum defendant rule is removal prior to service. This is a procedural tactic that can be used to ensure removal to federal court. 
How Removal Prior to Service Works
According to Chapter 28 of the United States Code § 1441 (b)(2), a civil action removable on the basis of diversity jurisdiction may not be removed if the parties were properly joined and served as defendants and the defendants are citizens of the state in which suit is brought. The key phrase of this statute is the necessity to be properly joined and to have successfully completed service of process. Defendants can argue that this phrase means that a defendant not served by a plaintiff can remove a case from state court to federal court, even when the lawsuit was filed in the defendant's home state.
An example of this strategy at work can be found in Young v. Bristol-Myers Squibb Co., Case No. 4:2016cv00108 (D. Del. June 27, 2017). This case involved the prescription drug Eliquis. There were thirty-three cases filed in Delaware against two corporate defendants (namely Pfizer and BMS Co.).  The case was a prime candidate to be removed and sent up to federal court since there was diversity jurisdiction. This basically means that district courts have jurisdiction of all civil actions where the amount sought exceeds the sum of $75,000 and is between:
citizens of different states;
citizens of a state and citizens or subjects of a foreign state;
citizens of different states and in which citizens or subjects of a foreign state are additional parties; and
a foreign state.
However, both companies were incorporated in Delaware thereby implicating the forum defendant rule. Nevertheless, the defendants filed for removal before the plaintiffs actually served their complaints. The court determined that the plain language of § 1441(b) controlled and since there was no service on a defendant before removal, the forum defendant rule did not apply. The case remained in federal court.
It is important you have a defense team working on your case that is capable of effectively deploying these tactics to strengthen your litigation position. 
Brownsville Defense Attorneys
Colvin, Saenz, Rodriguez & Kennamer, L.L.P. is comprised of experienced Brownsville defense attorneys who provide skillful representation to product manufacturers and companies confronting various types of liability claims. We are here to help. Contact our office to schedule a meeting.
Resource: